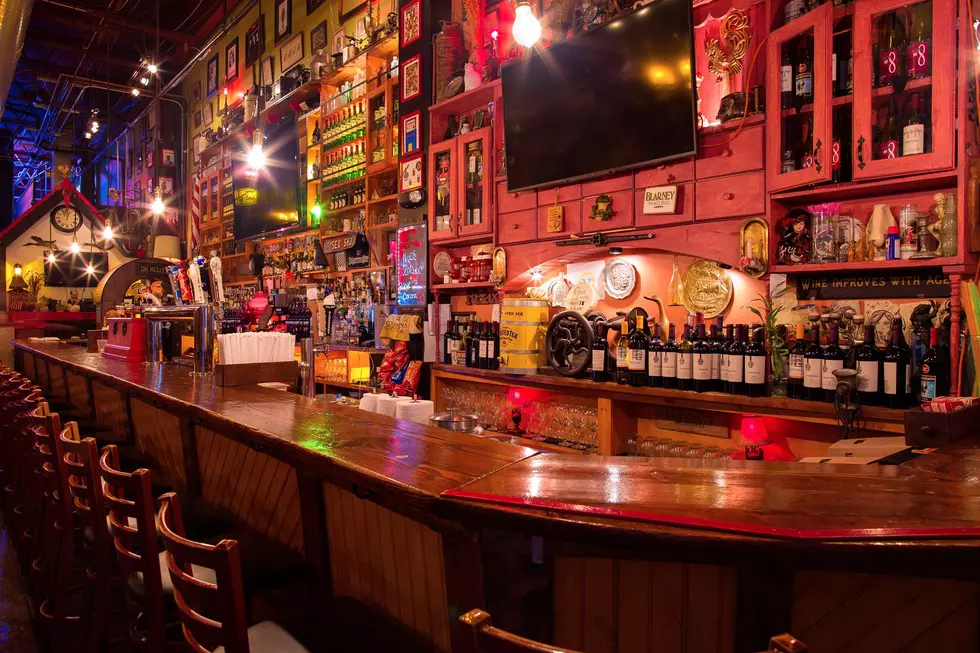 Horror Movie Scenes Shot in Brookfield Bar O'Connor's, New Owner Excited for Promotion
O'Connor's
When you're a new business owner, any bit of attention can make all the difference.
Such is the case with Sam Goff, Goff recently purchased the Brookfied, CT "O'Connor's Public House" from Bobby O'Connor. Bobby O'Connor started with one location, then two, then three and before you knew it, O'Connor's was a trusted nightlife brand with a bunch of locations in two states (CT & NY).
Goff purchased the Brookfield business from O'Connor back in May of 2022, with a goal to build on the reputation and excitement O'Connor's is known for. And what is more exciting than a movie shoot?
Goff was approached recently by the producers of a horror film called: "The Girl That Cried Her Eyes Out" and asked if she'd be willing to let them film there. She was excited about the opportunity, and willing, as long as it did not interfere with serving her customers. She agreed to open the bar just a little later than normal, as to not disrupt her regular customers.
The Filmmakers came on Tuesday (10/4/22) and shot several different scenes in the bar area before Goff opened the bar at 2 pm.
Once the bar did open, additional scenes were shot with customers being featured as extras. I asked Goff about the experience; this is what she told me:
"I think it's wonderful having a movie production in this little town. It's inclusive for the members of the town to be involved and sign off on potential camera time, as everyone seems excited for a local movie. Personally, I like the idea of what is kind of a promo for the bar."
She added that she enjoyed the shoot, saying the staff and crew were wonderful, singling out a woman named Aurora, calling her a "great makeup artist."
Goff made me laugh several times talking about this shoot. She didn't like that her bar was classified as a "dirty dive-bar" for the movie. She also apologized for the quality of the pictures she sent me, remarking "I'm used to slinging drinks not snapping off random candid's."
Sam added that she does not know much about the plot of the movie, other than knowing the working title and that it's in the horror genre.
I did reach out to the filmmakers for comment, and they got back to me, thanking me for reaching out. I spoke to the Director Eugene who told me that they wrote the scene for a "dive bar" but when they got there, they realized that was not the case. Eugene told me:
"Sam's got a really great place! We wrote the script for a dive bar but then I found O'Connor's and we went in a totally different direction because of how cool and unique the space is. The high ceilings, the artwork, the wall hangings, the colored practical lights. So much to work with."
Eugene told me he'd circle back with me in a few weeks so we could get a clearer picture painted of what he and his team are working on.
P.S. Just so there is no confusion, this is not the movie being shot in New Milford called "Candlewood." I was as confused as anyone to learn that there are two horror films being shot in the Greater Danbury area at the same time. Is the film industry back in Greater Danbury? I sure hope this continues, I have a lot of closeups in my future.
A Curious Excursion in an Underground Brookfield Tunnel
Recently, I was having a discussion with a friend of mine, I told this person I'd accessed some caves and tunnels in my hometown of Brewster, NY which is just over the NY/CT State Line. He knows how much I love local history, and saw how excited I was about this journey. He told me there was an area of Brookfield, CT that I needed to see, one that most residents have never seen. He told me about a tunnel, one that was not far away from where we were sitting. I made note of the conversation and bookmarked the destination for a future trip.
Lost Blue Shirt Discovered on Shore of Candlewood Lake Island in Brookfield
On the priority-list of lost items, this is somewhere at the bottom but I figured it was worth a shot. If you're missing a blue shirt with white stripes on the sleeves, it's on this island on Candlewood Lake, somewhere in Brookfield.