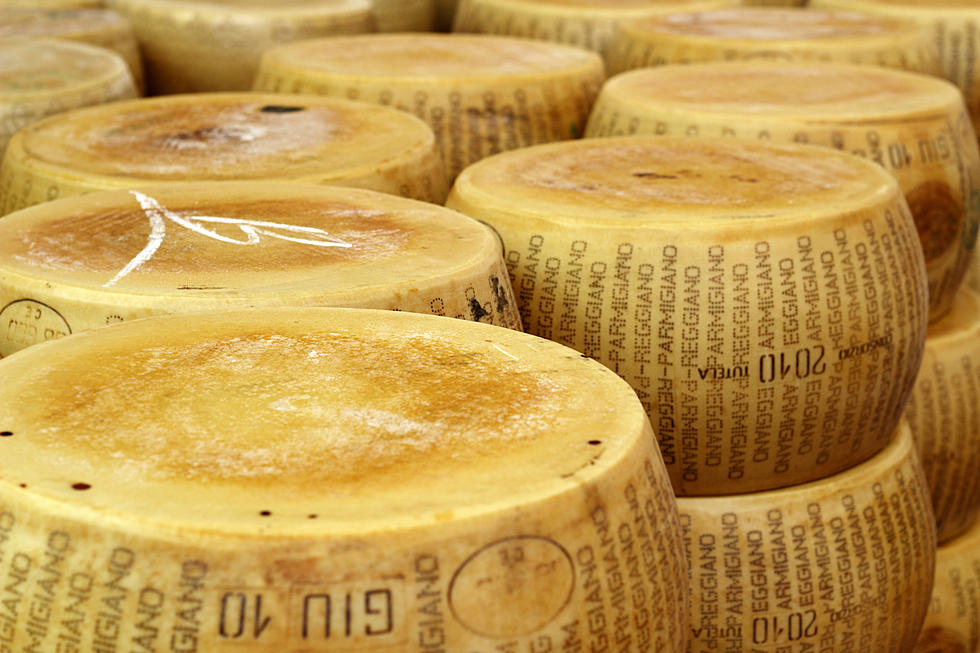 Have You Ever Had Pasta Served Out of A Wheel of Cheese?
Getty Images/iStockphoto
It's cool to see something unique that you love get the mass attention that it deserves. I belong to a Facebook Group called Connecticut Wonderful, and a fellow member Melissa asked a question to the group. "Any restaurants in CT that serve pasta out of a cheese wheel?"
Why, yes there is Melissa, and it's where I had my wedding reception. Unfortunately, D'amelio's Italian Eatery at 718 Highland Avenue in Waterbury only serves their incredible Spaghetti Carbonara prepared in a semi-hollowed out wheel of Parmigiano Reggiano during a limited time. This year in 2021, it was on Wednesday nights from February to May.
There are some restaurants that do it though, and at times you have to make a special request for it. One such place is Ballo Italian Restaurant in the Mohegan Sun Casino. Ask your server if they'll make it for you. It's on the menu year round as "Spaghetti Alla 'Sciue Sciue' at Gallo Ristorante in Ridgefield. Gallo is located at 5 Grove Street. The dish is described on the Gallo menu as "Traditional Capri-style Spaghetti, tossed in a wheel of Parmigiano-Regianno."
DeNovellis Italian Restaurant at 944 Cromwell Ave in Rocky Hill will serve you out of one of their cheese wheels by request and if they have a wheel in stock. Adriana's Restaurant & Wine Bar at 771 Grand Ave in New Haven is another location that will make it for you if they have the cheese wheel and you request it. Same with The Painted Lemon, at 1 - CT 37E, Suite 1, in Sherman.
I just spoke with Doug Polistena from Danbury's gorgeous Amber Room Collonade, who told me that in addition to spaghetti, he's also had risotto made in the wheel before. Basically, any form of pasta can be used. If you've never seen it made, here's a video from YouTube by Nick DiGiovanni where he shows you the process:
8 Good Places to Get Fresh Pasta in Connecticut
9 of the Tastiest Connecticut Drive-In Restaurants