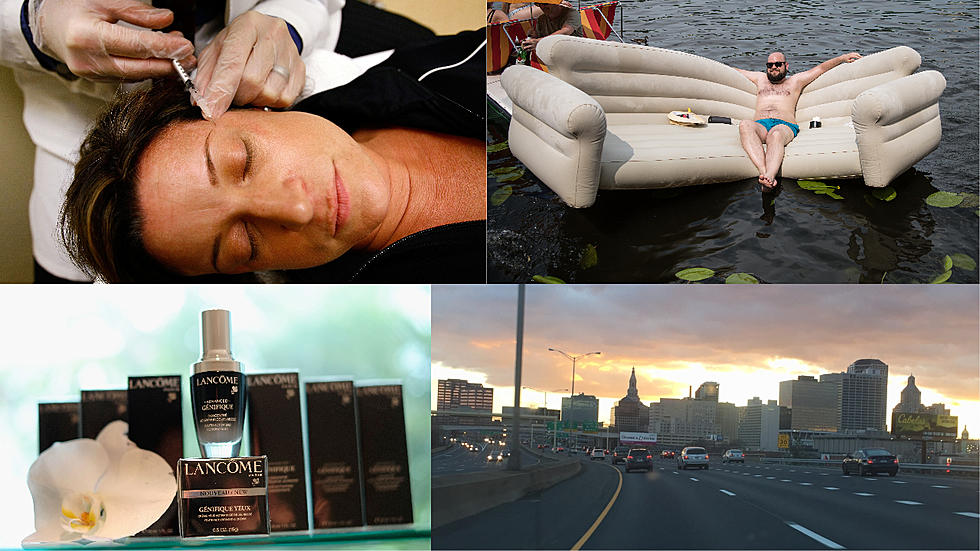 Hartford Lands in Top 20 of Best US Cities For Healthy Skin
Getty Images/Large Dave
When I think of Hartford, I think: Insurance, Yard Goats, and traffic.
Apparently, I should be thinking: Wow, her skin is flawless, and his too, and her too. At least according to a recent article on sundayriley.com, which ranks Hartford, CT among the top 20 United States cities for healthy/ageless skin.
How did Sundayriley.com arrive at this conclusion? They did some number crunching, and ranked the top 50 most populous US cities based on 8 factors that affect skin health, and help achieve youthful-looking skin.
Those factors are:
UV Index
Number of Med Spas per 100,000 People
Number of Dermatologists per 100,000 People
Percentage of People Who Wear Sunscreen
Average Cigarette Usage
Google Search Volume of "Retinoid" Over the Past 12 Months
Google Search Volume of "Hyaluronic Acid" Over the Past 12 Months
Google Search Volume of "Botox Near Me" Over the Past 12 Months
After the numbers were crunched, Hartford came in at #13 on the list. Not nearly as good as our Northeast neighbors Boston and Providence, which both landed in the top 5. Here's the Top 13:
Seattle, WA
Boston, MA
Louisville, KY
Providence, RI
Pittsburgh, PA
Miami, FL
Portland, OR
Salt Lake City, UT
Atlanta, GA
Washington, DC.
Minneapolis, MN
Denver, CO
Good ol' Hartford, CT
Hartford? I was surprised too, Mrs. Large and I would have picked the flawless, botox-rich skins of Westport, Wilton, or Stamford. They're all packed with medi-spas, but those cities fall way under the population criteria for sundayriley.com's study. Hartford doesn't, it's packed with dermatologists, there's 167 dermatologists per 100,000 people in Hartford.
So the next time you need a nip/tuck, cigarette smoke-free air, a side of dermabrasion, and youthful-looking people who wear a lot of sunscreen? Hartford.
Top 5 Most Expensive Homes on the Market in Connecticut
Need To Eat Healthier? Start At These CT Vegan/Vegetarian Restaurants
It's easy to make bad eating choices here in Connecticut, there's a fast food, pizza, or burger joint on practically every corner. If your doctor has told you to make better food choices, get inspired by dining at these restaurants
Connecticut Restaurants That Offer Outdoor Seating Even When It Snows