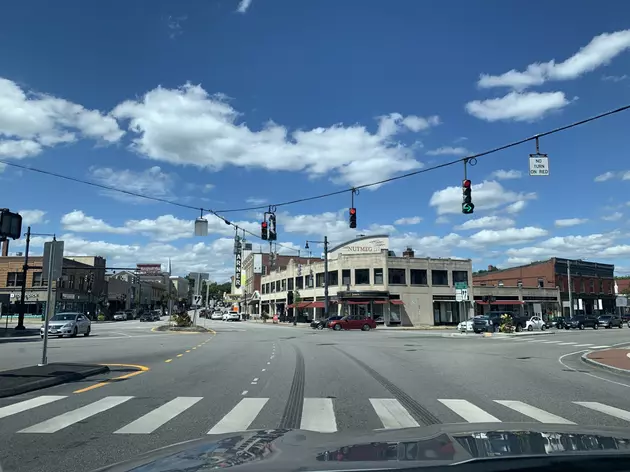 Get Ready Torrington, I'm Going to De-Clutter This Saturday
Photo by Large Dave
Is it weird that I'm excited about my first city-wide tag sale? I was always jealous when Woodbury, Watertown, or Bethlehem pulled it off. I live in Torrington now, they've done seven previous city-wide tag sales, their eighth is this weekend, and wow, I'm getting old, huh?
I've lived most of my life in Waterbury, a city of over 113,000. There have been a few attempts to organize mass tag-sales in some of the neighborhoods in the Brass, but not all at once. Now that I'm among the somewhat more manageable population of Torrington's 35,000, I can jump in on a day of unifying thriftiness. Yes, this Saturday, June 24, 2023, the City of Torrington Parks and Recreation Department and the Torrington Lion's Club have organized the 8th annual city-wide tag sale. It's being billed as the 8 Annual Tag Sale Extravaganza.
What does that mean for you and I? Well, you can hunt down bargains from a list of participating addresses around the city. Torrington Parks and Rec is going to post an interactive map before the event on their Facebook page, torringtonct.org, and at torringtonct.myrec.com. If you want to participate, stop into the Parks and Rec office and fill out one of their forms. Proceeds from the event will go to the fireworks fund for the 4th of July celebration.
I have so many t-shirts, bumper stickers, cups, magnets, and jackets from all of my years in Connecticut rock radio, hit me up if you want an old HCN hat or a WSTC/WNLK bottle opener.
A Twenty-Eight Foot Spud From Idaho Landed in Torrington Today
It was glorious, but the way smaller spuds they were actually selling next to the beast were even better. The Big Idaho Potato was pulled up right in front of Zach and Lou's Barbeque in Torrington today, here's what I experienced
Waterbury Will Be Rich If they Put Red Light Cameras Right Here
Red light cameras may be on the way to Waterbury, here are 5 locations that would make them rich if one were installed there.
The Connecticut Malls That Really Don't Bring Joy Anymore
Even in this Amazon age, I still love cruising the malls of Connecticut. I've always loved Danbury Fair and Westfarms, but lately I've found that most of them are so sparse, they're depressing, especially these.