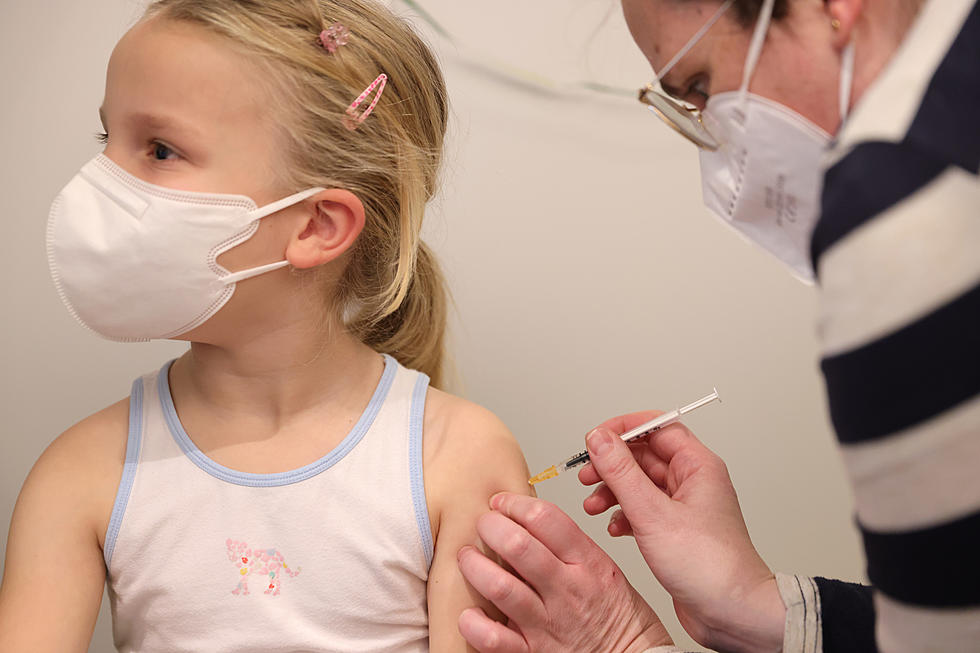 Everything You Need to Know About Getting Your Child Vaccinated in Connecticut
Getty Images
As an on-air personality and content contributor, it's our job to read up about everything that's happening in Connecticut. This means that I spend hours researching at least ten different news sources every day to keep our listeners and readers up to date about what's going on in our state.
Over the last 48 hours, I've noticed more articles are popping up about COVID-19 vaccinations for children and why it's a good idea. If you're a parent, this could be a valuable tool if you plan on having your child vaccinated.
The Centers for Disease Control and Prevention (CDC) recommends Pfizer-BioNTech's COVID-19 vaccine for children ages 5 to 11, offering millions of children—and their parents—a greater sense of normalcy. Yale Medicine pediatric infectious diseases specialist Dr. Thomas Murray stated:
"In addition to protecting children from COVID-19, this offers another layer of protection to close family members and contacts who may have immune problems or who may be at higher risk for severe complications of the disease,"
Right now, the CDC recommends BioNTech's COVID-19 vaccine for children 5 to 11. According to the CDC, scientists conducted clinical trials with thousands of children, and no serious safety concerns were identified. The CDC also stated that the benefits far outweigh the known and potential risks.
The CDC has it all to learn everything you need to know about COVID-19 vaccines for children and teens. The vaccines are readily available at 50 different locations throughout greater Danbury. Please find the list by clicking on vaccines.gov, and all of them have appointments available.
When will there be a COVID-19 vaccine for children under 5? According to the website cnycentral.com, current clinical trials for the Pfizer vaccine for children under 5 are underway at 90 sites and involve over 4,000 children. So hopefully, a vaccine for kids under five will be ready later this spring or the summer.
Answers to 25 common COVID-19 vaccine questions
Vaccinations for COVID-19 began being administered in the U.S. on Dec. 14, 2020. The quick rollout came a little more than a year after the virus was first identified in November 2019. The impressive speed with which vaccines were developed has also left a lot of people with a lot of questions. The questions range from the practical—how will I get vaccinated?—to the scientific—how do these vaccines even work?
Keep reading to discover answers to 25 common COVID-19 vaccine questions.
CHECK IT OUT: Here's how to stop your glasses from fogging while wearing a face mask