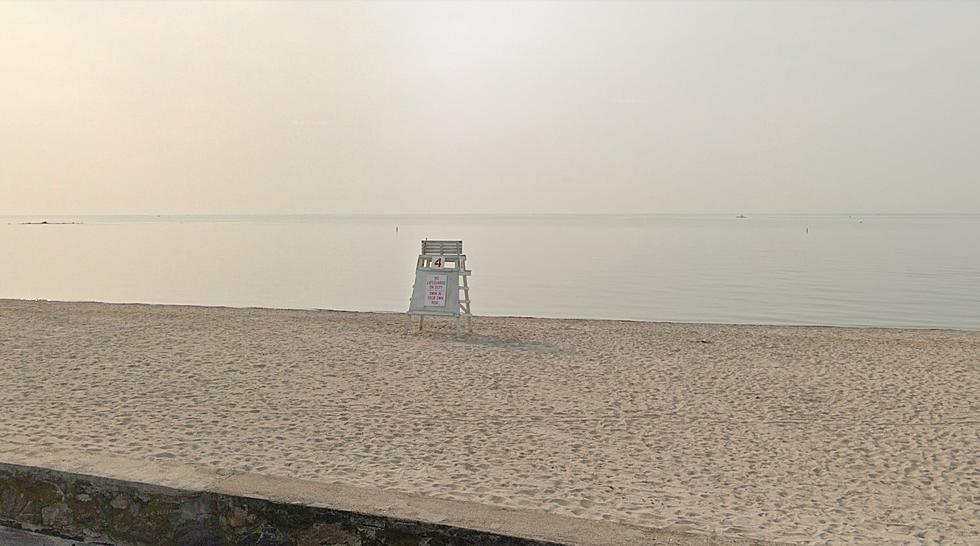 Every New England State Has a 'Best Beach', Except Connecticut
Google
I just got a little offended after reading Beachfix.com's opinion of the 15 best beaches on the Atlantic Ocean, every state in New England made their list, except Connecticut. Why don't our beaches get any national or regional respect?
Every time I've taken someone to an ocean beach for the first time here, they initially love it, then ask 'Hey, is that an island? What's that?' Yep, It's the uninterrupted ocean-view-blocking Long Island. It ruins those infinite-horizon ocean views that everyone loves all the way from Greenwich to Stonington. I used to think Long Island was England when I was a kid. Now I just think it ruins the good waves that truly make surrounding state's beaches great. Compare the waves at Connecticut's Hammonasset beach, and Rhode Island's Misquamicut - 2 footers vs 5 footers. Water quality too, the water at Misquamicut has that light ocean blue, not the brown-green of the Sound.
Anyway, Beachfix.com's 15 Best Atlantic Beaches include many of our neighbors: Cape May, New Jersey, Jetties Beach on Nantucket, Crescent Beach on Block Island, East Hampton, NY's Main Beach, and Hampton Beach, New Hampshire, and Goose Rocks Beach in Kennebunkport, Maine. Hmmmm, Maine, Massachusetts, New Hampshire, Rhode Island, New Jersey, and New York are all represented. I speak on behalf of Connecticut Beachfix.com when I say 'Hi'.
I think if they took a better look at Rocky Neck Beach in East Lyme, Compo Beach in Westport, and Ocean Beach in New London, we could have nudged Hampton Beach off the list. What's it going to take to get some beach buzz and that sweet tourism money Connecticut?
Candlewood Lake Scuba Divers Searching for the Lost Town of Jerusalem...
The Connecticut Malls That Really Don't Bring Joy Anymore
Even in this Amazon age, I still love cruising the malls of Connecticut. I've always loved Danbury Fair and Westfarms, but lately I've found that most of them are so sparse, they're depressing, especially these.
7 Things Most CT Residents Will Never Get to Experience
Connecticut is a special ecosystem with it's own rules and behavior. While many of our customs are the same as the rest of the country, some things just never caught on in the Constitution State. Here are 8 Things Most CT Residents Will Never Get to Experience