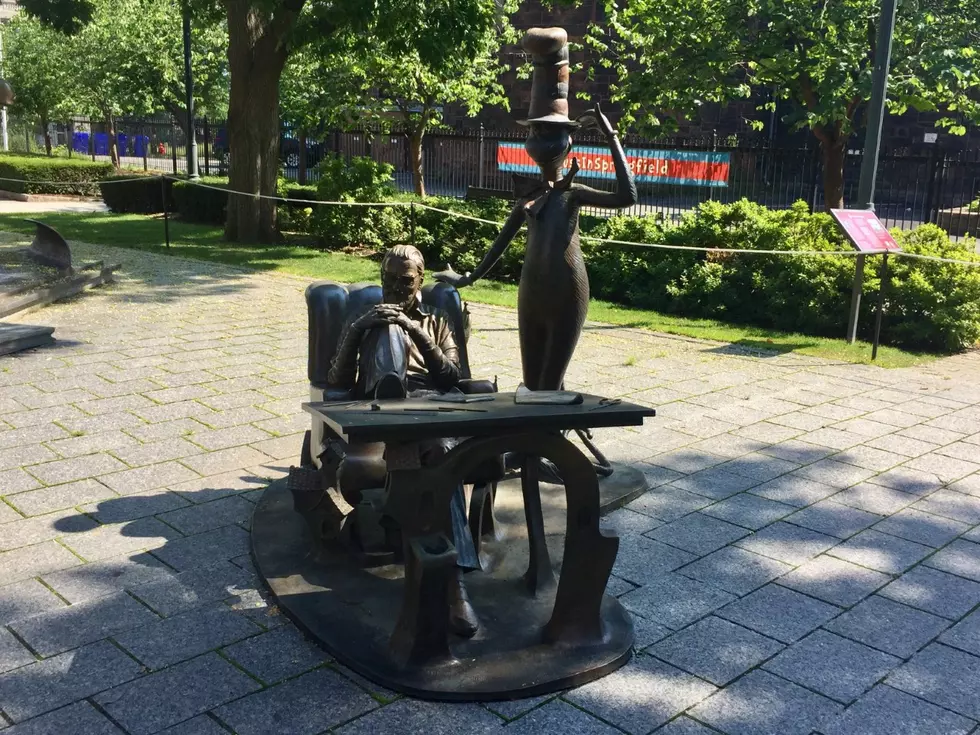 Dr. Seuss Enterprises Cancels Future Publication of 6 Books
Photo by Large "Horton" Dave
Today is Dr. Seuss's birthday, Theodor "Dr. Seuss" Geisel was born on March 2, 1904 in nearby Springfield, Massachusetts. Most of us have read his work and seen his art in our lifetime, and Geisel has been revered as one of our nation's most beloved children's book authors for most of the past 50 years.
The world was a different place when he wrote most of his best selling books in the 1950's and 60's, and today, on what would have been Geisel's 117th birthday, Dr. Seuss Enterprises has announced that they have decided to cease future sales and licensing of 6 of Seuss's books due to their "hurtful and wrong portrayal of people".
The books that have been announced to cease publication are:
And to Think That I Saw It on Mulberry Street
If I Ran the Zoo
McElligot's Pool
On Beyond Zebra!
Scrambled Eggs Super!
The Cat's Quizzer
The official statement from Dr. Seuss Enterprises says
These books portray people in ways that are hurtful and wrong. Ceasing sales of these books is only part of our commitment and our broader plan to ensure Dr. Seuss Enterprises' catalog represents and supports all communities and families
As a casual Seuss fan, I have to confess, the only one of the 6 that I'm vaguely familiar with is Mulberry Street, If I Ran the Zoo sounds familiar, but, I don't believe that I've ever read the others. Dr. Seuss Enterprises does not lay out a timeline as to when these books will be made unavailable to the public.
If you've never been, and are a fan of Dr. Seuss, I suggest you take a quick ride up 91 to Springfield, Massachusetts to the National Dr. Seuss Museum - check it out:
Take A Stroll Through the National Dr. Seuss Garden