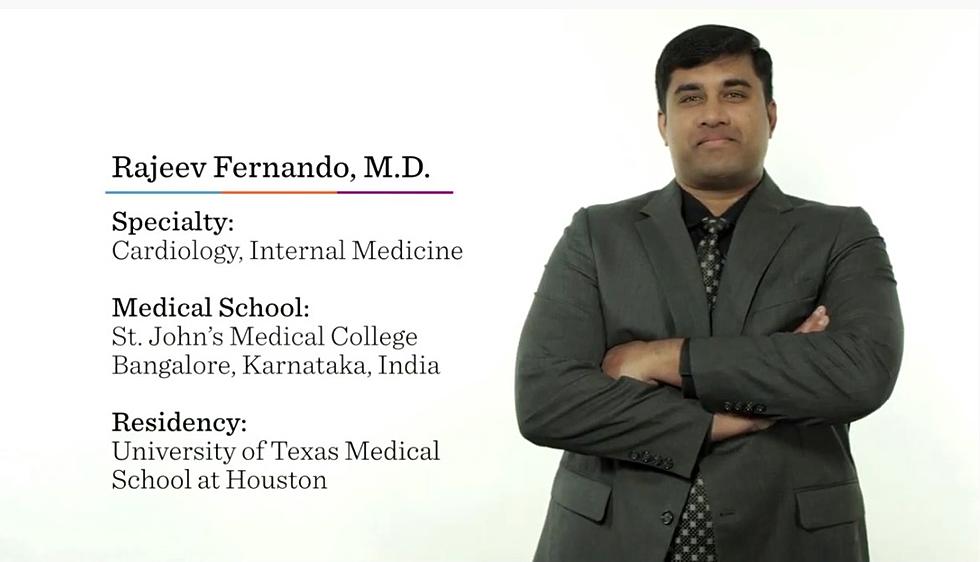 Dr. Rajeev Fernando Answers Your Important COVID-19 Questions
YouTube Video Image
Dr. Rajeev Fernando has been recognized as one of America's top doctors in New York for the specialty of Infectious Disease since 2014. He is an accomplished doctor with a generous heart and compassion for making this world a better place.
Every Thursday morning at 7:10 and 8:10, Dr. Fernando joins Mr. Morning on KICKS 105.5 to answer your questions about the coronavirus. Here's his latest update (full audio below).
This week he fielded questions about how long we may have to be social distancing.
"It may be several more months, if you look at all the curves around the world, even though some countries have reached their peaks, they are still distancing. If you come out of social distancing too quickly, that's when you see another peak of acute cases."
We also talked about the possibility of getting the virus again after you've recovered from it.  
"It is possible if the virus starts to mutate and different strains start to happen. Just like the common flu, which we have seen many mutations. There are two pathways this COVID-19 virus could take. One is the current strain will just die off, people build up an immunity and it goes away, or the other is we could see a different strain that could possibly reinfect people for a second time."
And we asked him if he felt hydroxychloroquine is safe to take?
"I don't think think hydroxychloroquine is a safe drug to take. It has a lot of side effects, including an abnormal heart rhythm. It is very important to talk to your doctor, especially if you have other medical conditions before you take this particular drug."
If you have a question you would like answered, just send a chat message through your KICKS 105.5 mobile app or call Mr. Morning at 1-877-303-1055
You can hear our latest full interview with Dr. Fernando right here:
Here's a little background on Dr. Rajeev Fernando.
Enter your number to get our free mobile app
Greater Danbury's Positive Social Distancing Experiences