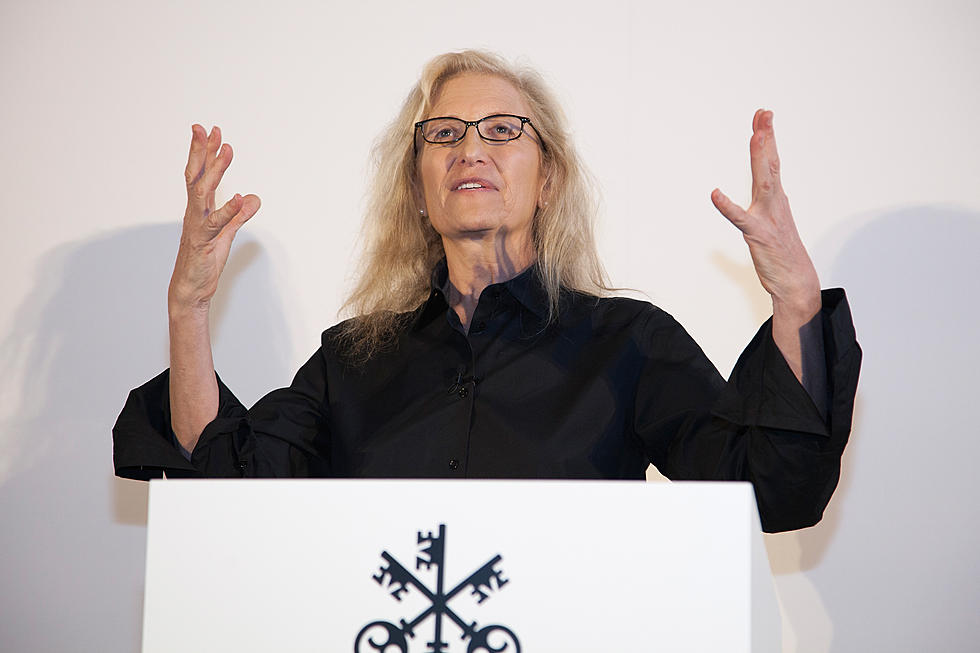 Did You Know Famous 'Rolling Stone' Photographer Annie Leibovitz Was Born In Waterbury?
Credit-Getty Images
She has photographed some of the most famous people on the planet, and her life started in the Brass City in 1949. Did you know that famous photographer Annie Leibovitz was born in good ol' Waterbury?
Although Britannica.com lists "Westbury, CT" as her birthplace, (c'mon Encyclopedia dudes, look it up in yourself, there is no Westbury), it's Waterbury, trust us, here's the Wikipedia link.   
According to both Britannica and Wikipedia, Leibovitz and her family didn't stay in Waterbury for too long, her father was in the military, and her mother was a dancer. But it's really cool that one of the most famous photographers in our lifetime was born in Bunker Hill, or was it in the North End off Division St? Anyone remember her?
When Mrs. Large and I took a vacation to the Rock and Roll Hall of Fame in Cleveland last year, the Hall had a 50 years of Rolling Stone photos exhibit going on, and prominently displayed was one of Leibovitz's most iconic photos - John and Yoko. I had to snap a photo if one of the most famous photos of all time.