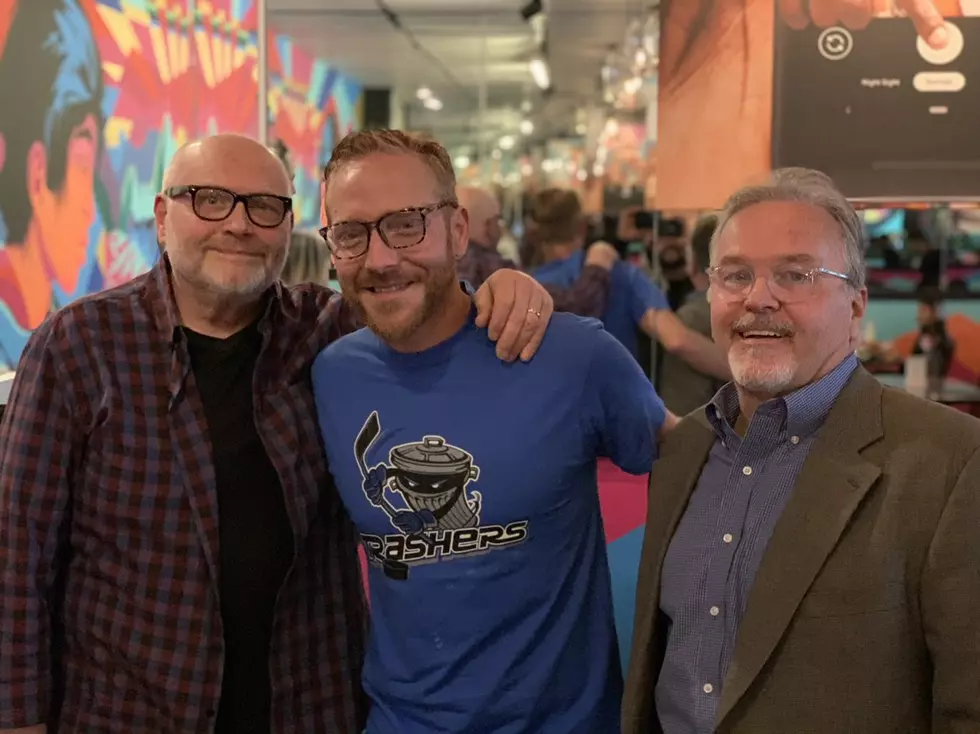 Danbury Mayor on Career Academy: The Goal is 2024 But We're Pushing It
Lou Milano
Danbury Mayor Dean Esposito joined our sister station on Thursday (11/3/22), discussing a variety of topics.
We asked the Mayor what has been at the top of his agenda lately and Esposito remarked:
"Well our biggest issue right now, as you probably already know is the Career Academy. We've been dealing with that, trying to lockdown the purchase of that piece of property, dealing with the owner, and all is good. We should have a completed sale, mid-November."
The Mayor underscored the importance of the project saying; "you know it's a huge deal and I was getting very anxious about it because I was thinking about when I bought my first house." Later, we asked the Mayor, if all goes well with the purchase, what is the goal date for opening the two new schools that will be known as the Danbury Career Academy? He told us:
"You know, initially it was 2024, and we're still shooting for that time but unfortunately, the delay in some of the purchase and some of the materials. You know Antonio Iadorola has been working with his crew to try and order ahead so we can get these products and the materials we need for the development of the school. You know, it's all about that and I'm not going to fall back on, it's about COVID but the reality is, it is about COVID with the delays, in the materials. Our goals are a 2024 date but we're pushing it, to be totally honest but we're going to be working as fast as possible."
You can listen to the Career Academy discussion from November 3, 2022 below.
You can listen to the entire interview with the Mayor below. In addition to the Career Academy, we talked about potential locations for retail cannabis businesses.
Some of Danbury's Most Remarkably Obscure Fall Facts and Fun Photos
I took some photos of Danbury during the fall of 2022 and I have paired them with some random, interesting fall facts about the city.
The Pros and Cons of Moving to Danbury from People Who've Lived Here
Recently, I saw a new Reddit post, in the Danbury group, where someone said they were moving to the area, and wanted the pros and cons. The post read: "Moving to Danbury: Just got a job offer in Danbury. What's the good and bad of living in or around Danbury? Any good day cares?" That post came from u/bazookadog and these were some of the responses from area residents: