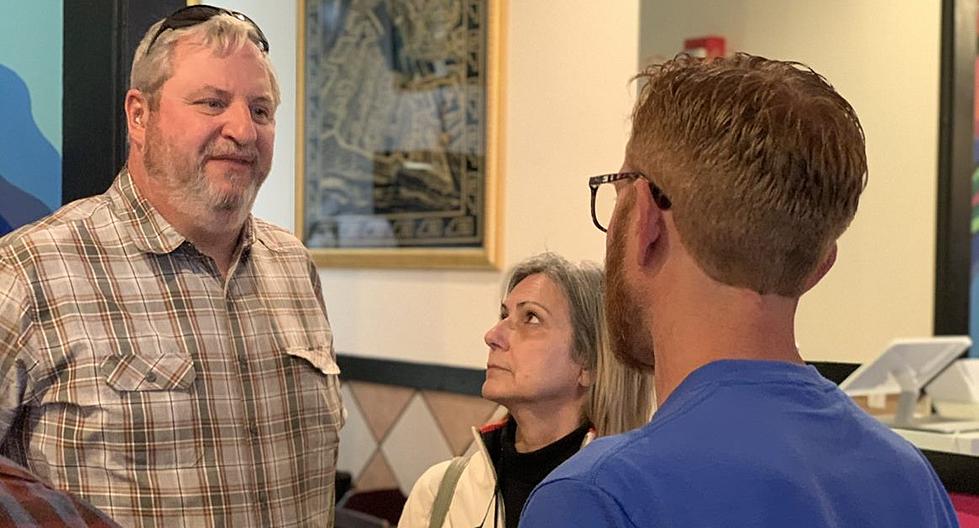 Danbury Mayor Joe Cavo Shares Excitement Over San Gennaro Festival in September
Photo: Joey Ech
The Feast of San Gennaro is a celebration of food and the Italian-American culture. It began in Little Italy in the 1920's and was started by Italian immigrants from Naples, Italy.
The festival in Little Italy is world famous, an explosion of sound, color and food. It's become so popular, mini San Gennaro celebrations are observed in September in communities all across the United States. The feast is to honor Saint Januarius, the Patron Saint of Naples.
Danbury will have it's own San Gennaro Festival this September (2021) and Mayor Joe Cavo is very excited about it. Our sister station spoke to the Mayor of the Hat City on the Ethan and Lou Show Thursday (5/13/21).
Ethan asked Cavo about City Center and whether it would it make a comeback with music and food as we come out of the COVID-19 pandemic, Cavo responded:
"Yep, I just spoke with Angela Wong from City Center yesterday and you know we are hopeful that we're going to have some really exciting things happening downtown. Maybe late fall, there's a planned Feast of San Gennaro for like the second week of September, that's going to be a huge four day festival that we're hoping is going to kickoff.
All the planning is happening right now for that. So, we're excited, as long as our COVID numbers keep doing what they're doing and we keep moving in a positive direction, keep getting folks inoculated, you'll see those types of things downtown and there's going to be some decent pop-up events."
You might be saying, what? Huh? This is happening? Yes, soak it in. It's been kind of a secret up until now but the cat is out and more details are coming soon I am told.
The pop up events the Mayor was speaking of, the music and festivities will take place Friday evenings. That announcement came direct from the City Center offices in late April when they also introduced their partnership with the Blue Haus Group.
People are chomping at the bit for activities, food, music and fun in Danbury so this exciting news could not come a moment too soon.
P.S. Naples is where my family is from. That's Naples, Italy not Florida. 
LOOK: Here Are 30 Foods That Are Poisonous to Dogs
To prepare yourself for a potential incident, always keep your vet's phone number handy, along with an after-hours clinic you can call in an emergency. The ASPCA Animal Poison Control Center also has a hotline you can call at (888) 426-4435 for advice.
Even with all of these resources, however, the best cure for food poisoning is preventing it in the first place. To give you an idea of what human foods can be dangerous, Stacker has put together a slideshow of 30 common foods to avoid. Take a look to see if there are any that surprise you.
Danbury Leadership Holds Secret Meeting on Main Street
The Mayor, the former Mayor, the Chief of Staff, the P.R. whiz, the head of the Chamber of Commerce and the co-hosts of the greatest show in radio history? What are they all doing in one place, at one time? What does this mean for Danbury? What does it mean for me?