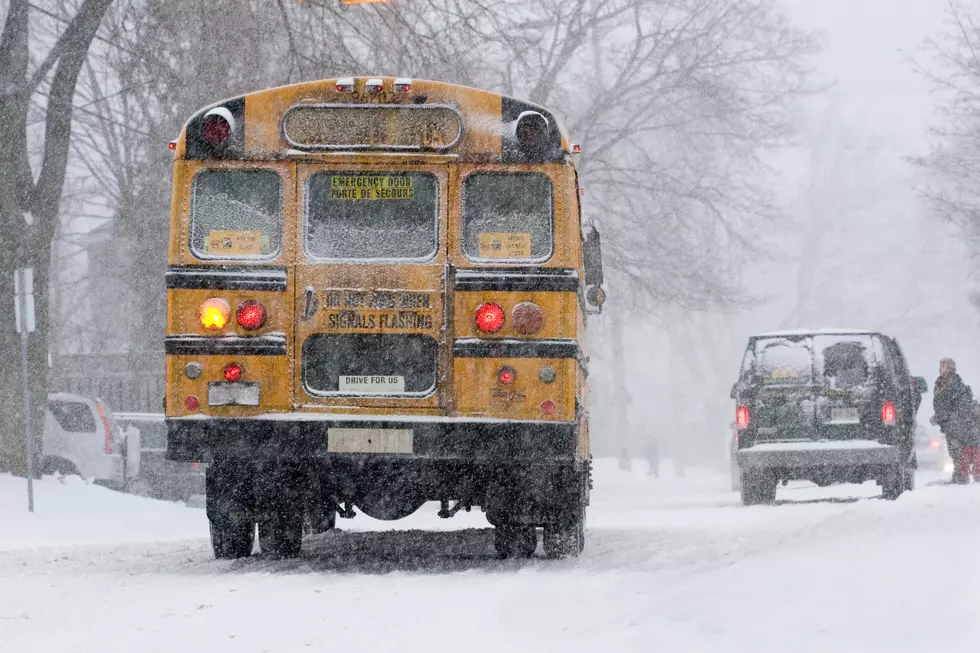 Could Snow Days Become a Thing of the Past With Virtual Learning?
Credit: ThinkStock Roger Mcclean
We all remember listening to the radio, or watching the scroll along the bottom of your TV screen to see if your school was closed on a snowy day. Well those days may be gone forever.
If it was pre COVID-19, most school kids would be getting very excited on a day like today with the possibility of schools being closed, and a snow day being announced, but now that schools have gotten a taste of online learning, don't expect that to happen that much anymore in most school districts in Greater Danbury, Dutchess and Putnam Counties.
Now when the weather turns bad, school districts have a choice, and it looks like many districts are choosing remote learning over the traditional snow day. However, it's not all bad news for those coveted snow days, some school districts are considering using a snow day or two for what they are calling mental health days.
According to the State's Department of Education, 180 days are required during the school year, so with learning still going on when it snows, it just might mean kids actually get out for summer vacation on the date set on the school calendar at the beginning of the year, imagine that.
Even educators seem to have a soft spot for those snow days, like Cheshire Superintendent of Schools, Dr. Jeff Solan, who told nbcconnecticut.com that he would actually miss them:
I know kids, it doesn't matter how old you are, when there's a snow day it's kind of a special day, so I'm hoping they don't totally go away for good. You know I think the kid in me would still want to have a snow day, but I can certainly see it being more limited.
Right now, it's unfair to judge this new snow day concept since we're in the middle of a pandemic and most schools are doing distance learning anyway, let's just see what happens next winter and how it's handled when hopefully everyone is back in school.
Enter your number to get our free mobile app
In Pictures: What Education Looks Like Around the World During a Pandemic