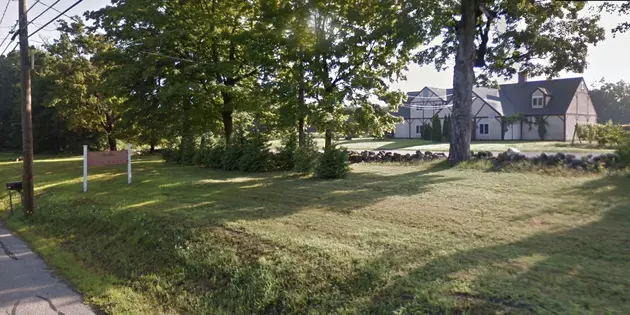 Connecticut's Oldest Vineyard Winery Quietly Shuts Down
Google
In the wine world, Connecticut is not a household name, although it could be? We've had a few award-winners come out of this rocky soil. Sadly, Connecticut's oldest vineyard winery has quietly and permanently closed it's doors.
I am a dunce when it comes to the Connecticut wine scene, but I have heard good things about Litchfield's Haight-Brown Vineyard from those who had been. On Wednesday, August 2, the owners announced on their social media that "It is with heavy hearts that we have decided to close our doors." A 50% off closing sale was then announced and scheduled for that following weekend, August 5-6.
Over 50 people have left comments on the post, with most thanking the owners for their fine food, wine, and attempts to bring events to the area. According to vinoventure.com, winery founder Sherman Haight Jr. led the charge and trailblazed Connecticut's wine industry. Haight Jr. convinced former Connecticut Governor Lowell Weicker to create the Connecticut Wine Trail in 1992. Haight Jr. sold the property in 2007, and passed away in 2016. The third owners of the property purchased in 2019, and according to vinoventure.com, had plans on changing things up by rebranding as Chestnut Hill Vineyards.
Haight-Brown wine is still out there, I just did a search on winesearcher.com, and found a bottle of their Haight-Brown Vineyard Chardonnay for $13. You could also pick up Morning Harvest Red, Railway White, Rapture Dessert Wine, Apple Crannie Fruit Wine, Riesling, and Strawberry Bliss Rose via the site. I'm sure more is available in store locally, but not for long.
Five Things That I Thought Would Never Disappear From Waterbury
Some things never change in Waterbury. Frankie's will always be on Watertown Avenue, The Horse will always be there waiting for a new bar or restaurant to move in, and Domenick and Pia? We hope those weekly rumors stay rumors. I'm genuinely surprised that these 5 things are gone though.
Absurd Connecticut Laws That Are Still in the Books
A Look at the Ruins of Hartford's Classic Aetna Diner...