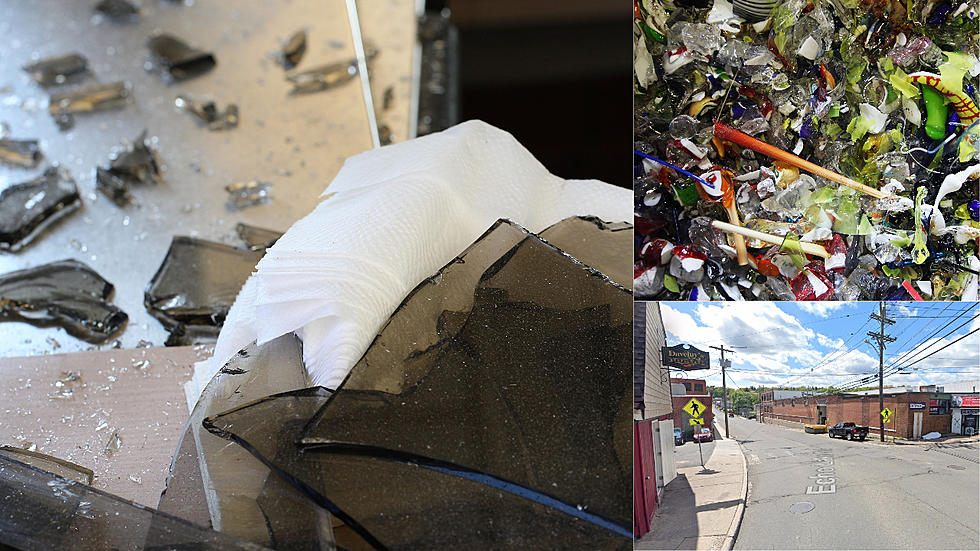 Connecticut's Largest 'Rage Room' Opens Up in Watertown
Getty Images/Google
You see it in movies and tv all the time, but have you ever really hauled off and thrown a plate across the room into a wall? Flipped a table? Get that frustration out? Feels good, right?
Well, I can tell you from experience, the clean up sucks and regret sinks in pretty quickly after that initial burst of "F YEAH!" Luckily for us, there are new businesses that cater to those who need to break stuff to get those repressed feeling out, they're called "Rage Rooms, Smash Rooms, or Anger Rooms" and the biggest one in Connecticut just opened up in Watertown.
Smash Room CT just opened up for business at 127 Echo Lake Road in Watertown, it's right across the street from Daveluy's. Inside the 5,000 square foot facility, you'll find 10 different rooms in which you can get primal, and fling, toss, break, and objects to smash your aggressions into. For a very reasonable charge, you can choose 15 or 30 minute sessions in rooms that can fit 2-10 people. Smash Room CT has unique hours, they're open Thursdays 5-11PM, Fridays 5PM-2AM, Saturdays Noon - 2AM, and Sundays Noon to 5PM.
If you're not close to Watertown, there are other "Rage Rooms" open around Connecticut. Smash Avenue has 2 CT locations, in West Hartford and at Foxwoods Resort & Casino. Let's Smash CT is currently located in Rocky Hill, but they've announced on their social media that they are closing this location down and moving to a new spot that they haven't announced yet. I also found one in Waterbury called Safe-T-Smash on Phoenix Avenue.
I just found out that Fred Durst and Limp Bizkit are coming back to Connecticut for a show at Mohegan Sun on Thursday, May 12, 2022. I'd love to see Durst wheel into Watertown and scream "It's just one of those days...."
The Legit Top 5 Restaurants In Watertown
The 8 Best Smaller Grocery Stores/Markets in Connecticut
If you don't like walking three miles to get your milk and bread like me, here are my picks for the best smaller grocery stores/markets in Connecticut
The Return of Connecticut's Best Seasonal Drive-In's
Daylight's Savings Time is nice, and warmer temps are great, but I think the best thing about Spring is the return of fresh fried clams, footlong hot dogs, juicy burgers, and outdoor dining at these seasonal Connecticut drive-in restaurants.