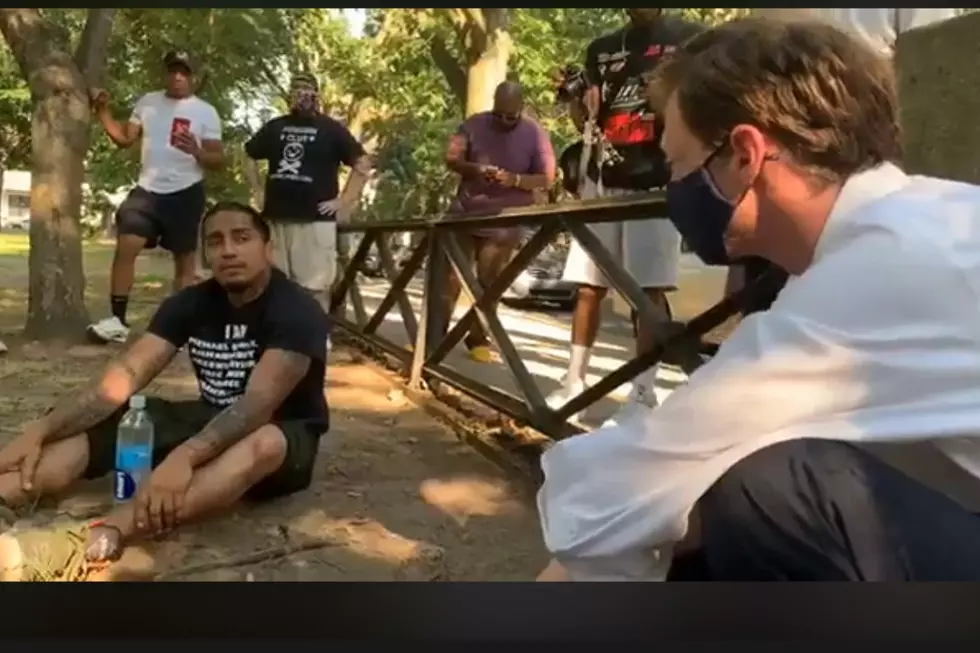 Columbus Statue Removal in New Haven Elevates Call for Justice
credit: New Haven Independent
Tensions were high on Wednesday, as New Haven citizens fought over their disagreements on whether the 125-year-old Christopher Columbus statue in Wooster Square Park should be dismantled, according to NBC Connecticut.
An altercation broke out in the morning after members from the Italian American Heritage Foundation stood their ground against protestors who were pro-removal.
According to NBC Connecticut, police were there to monitor the situation, but emotions got the best of a few passionate protestors from both sides. The statue was removed later in the afternoon.
This statue is but one occasion of a nationwide petition to remove monuments of historical figures with ties to slavery, racism or inequality. Christopher Columbus, in particular, is perhaps the most controversial figure of them all, as America hotly debates whether it should glorify his achievements or condemn his ties to colonialism.
Italian-Americans, like the ones who showed up in Wooster Square Park to oppose the removal, are especially pro-Columbus because of the pride his name brings to the Italian community, NBC Connecticut reports.
Despite the injunction that the protestors filed to keep the statue, Mayor Elicker decided to continue with the project and announced it's completion in a press release:
While Elicker was quick to respond to his city's requests, there are also people who believe he should have been at the park when the statue was removed. Elicker showed up in the park this on Friday to address the concerns of passionate New Haven citizens who believe their city has to work harder to enforce equality. Evidently, the removal of the statue has elevated the call for justice:
New Haven is just one example of many other cities across the state that are cooperating with the national trend. Columbus monuments have also been removed in Norwalk and Middletown, CT.
Evidently, These are tense times during which boundaries are being tested, and change is clashing with the past. It certainly is a time to be alive-- and even dead, if you're Columbus.