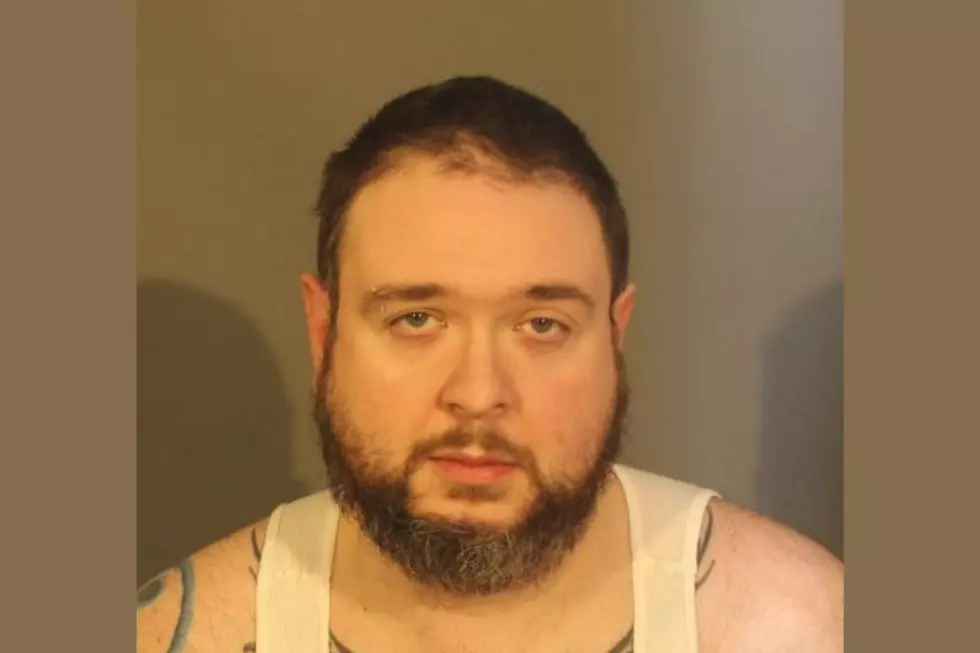 Police: Brookfield Man Arrested After Numerous Citizen Complaints
Danbury Police Department
After receiving numerous citizen complaints that he was dealing illicit drugs in both Danbury and Brookfield, the Danbury Police Department has announced the arrest of a Brookfield man on a variety of serious charges.
According to a press release from Danbury Police Detective LT. Mark Williams, Christopher Rosini, 34, of Toby Lane in Brookfield, was arrested on Wednesday, March 10 and charged for a variety of offenses involving multiple counts of possession of controlled substances: Heroin and Fentanyl, Marijuana, Controlled Rx Drugs, a large capacity magazine, and a substantial amount of cash.
Following the citizen complaints, surveillance was used to corroborate the witnesses statements which led to the issuance of search and seizure warrants for Rosini's residence, phone, vehicle, and person. Yesterday morning, investigating officers followed Rosini as he was driving into Danbury and stopped him in his vehicle on Augusta Drive to serve the warrants. Rosini was taken into custody and his vehicle was also seized.
Investigators then turned their attention to Rosini's residence on Toby Lane in Brookfield and as a result of the investigation and seizures, hundreds of bags of Heroin/Fentanyl, assorted Controlled prescription drugs, drug paraphernalia, and a decent amount of cash were found.
Rosini faces these charges:
5 counts of Possession of a Controlled Substance
5 counts of Possession of a Controlled Substance with Intent to Sell
Possession of Marijuana
Possession of Drug Paraphernalia
Illegal Possession of a Large Capacity Magazine
Operating a MV with a Suspended License
Rosini was taken to the Danbury Police Department where he was held on a $100,000 bond. He is scheduled to appear in Danbury Superior Court on March 31, 2021.
How Many in America: From Guns to Ghost Towns
Can you take a guess as to how many public schools are in the U.S.? Do you have any clue as to how many billionaires might be residing there? Read on to find out—and learn a thing or two about each of these selection's cultural significance and legacy along the way.