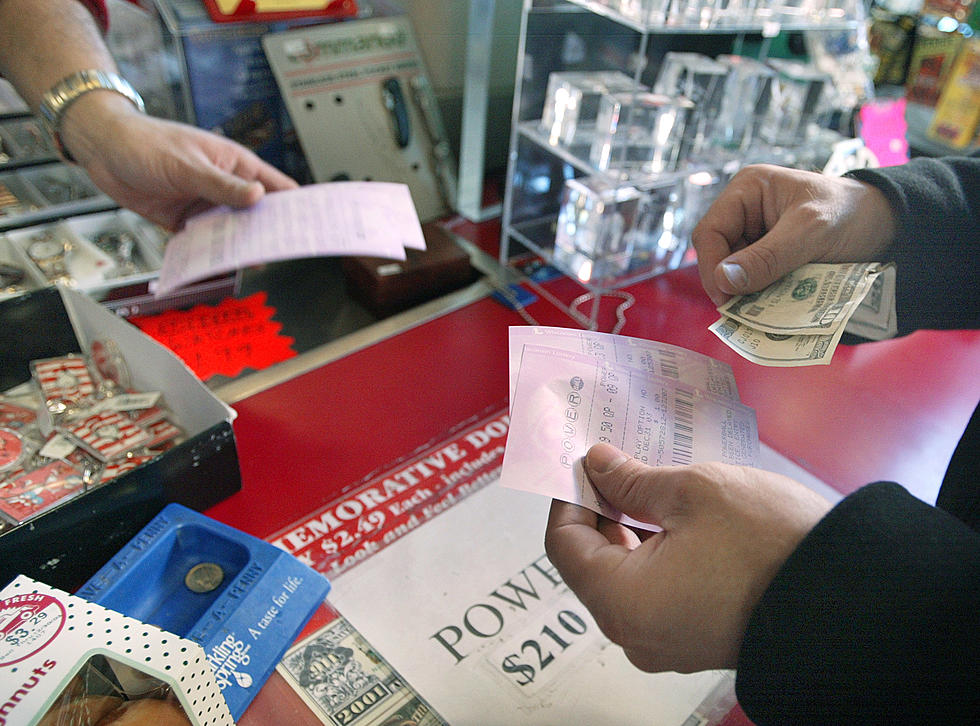 Big Bucks In April For Greater Danbury Lottery Players
(Photo by Tim Boyle/Getty Images)
There's nothing like seeing the winning numbers in a lottery drawing actually match the numbers you've picked.
Well that was the case quite a few times during the month of April for local lottery players.
Over 130 people from all over the state won big during the last month, actually prize money of $10,000 or more, and there were a number of local winners too.
According to ctlottery.org, here are the local Greater Danbury big lottery winners during April.
Ramon Tavera Gonzalez of Danbury picked up a cool $100,000 on a Cash 5 ticket he bought at Citgo on White Street.
Banielle Palvch of Brookfield picked up a 10x Cash 14th Edition ticket at the Valley Package Store in New Milford and won $10,000.
Wendy Klatte of New Fairfield purchased her 10x Cash 14th Edition ticket at Jm Food & Grocery in Danbury and wound up $10,000 richer.
Linda Belanger of Brookfield stopped in and got her Cash 5 ticket at Hawleyville Sunoco in Newtown and left with $100,000.
James Velky of Southbury bought his 20x Cash 5th Edition ticket at Super Stop and Shop in Southbury and got to claim $20,000.
Stephanie Sharlow of Danbury felt kinda of lucky when she picked up her 30x Cash 7th Edition ticket at J&R White Street Citgo, she wound up winning $10,000.
Stanislaw Dabrowski of Danbury must of heard that Jm Food & Grocery in Danbury was a lucky spot. He picked up a Cash 5 ticket there and bagged $100,000. It was the second big win during April for JM Food and Grocery.
Jake Mcgran of Danbury dropped a few bucks on a 10x Cash 14th Edition ticket and picked up $10,000.
Maybe you know some of the lucky lottery winners during the last month, so make sure you congratulate them, just don't ask them for a loan.
KEEP READING: See the richest person in every state