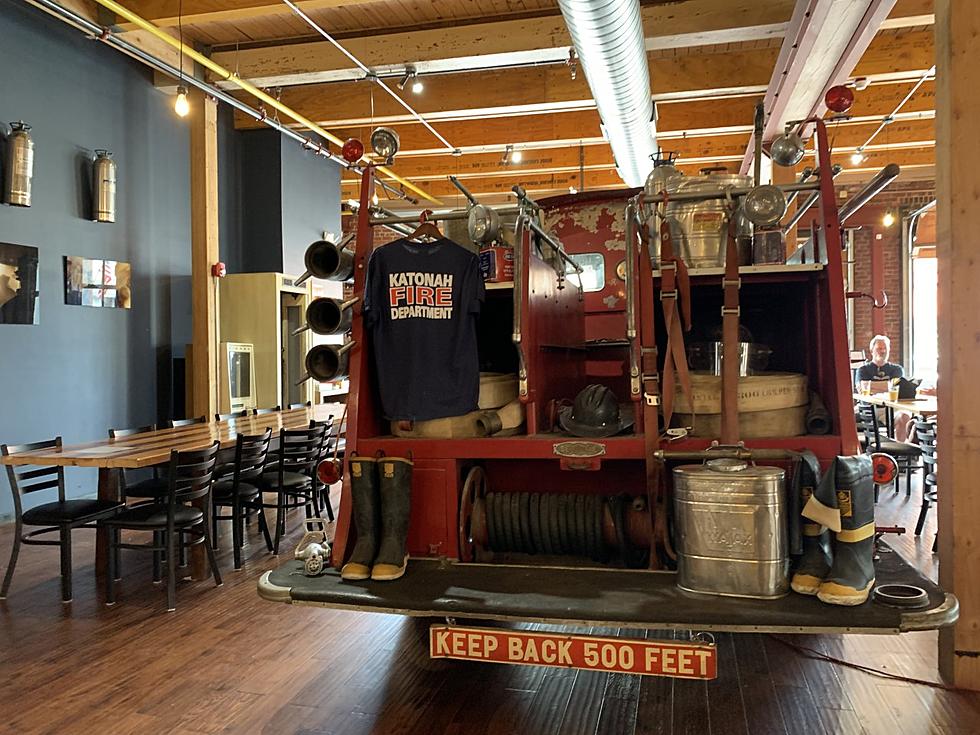 A Piece of Katonah Fire Department History Lives in Torrington
Photo by Large Dave
If you're from Katonah, New York, I have a road trip destination for you - Torrington, Connecticut. Why? There's a brewery in my hometown that has preserved a piece of your hometown's history.
Bad Dog Brewing Company is located in Torrington at 112 Water Street. It's in an old firehouse originally built in 1901. The building was unoccupied for decades until Bad Dog stepped up. My wife and I recently stopped in, oblivious to the story and history, for a couple of beers and wings from a food truck on site. We realized quickly that this place wasn't just a micro-brewery, we were stepping into a place with some history, and someone who respected that. Turns out the building that Bad Dog owns used to be a fire fighting museum.
The Northwest Connecticut Fire Fighting Museum of Torrington was established there in 1990, according to the sign that still hangs inside the place. I don't want to give you the impression that it's still there, it's not, it's a beautifully renovated, modern brewery, with some cool museum-level artifacts that you can get up close and check out. We were so surprised to find a Katonah, New York Fire Department vehicle.
According to Bad Dog Brewing Company's website, they've saved, salvaged, preserved, and repurposed many of the contents that have been in that building. I respect their effort, and I have to say that their Looking for a Lite Blonde Ale was worth the trip too.
Dylan McDermott Inducted in Waterbury, His Special Guest Was My Favorite Part
Holy Cross's annual Crusader Hall of Honor ceremony was held this past Saturday evening at the school, here are a few photos from the event
Check Out These Extremely Fun Upcoming 'Adult Only' Events in Connecticut....