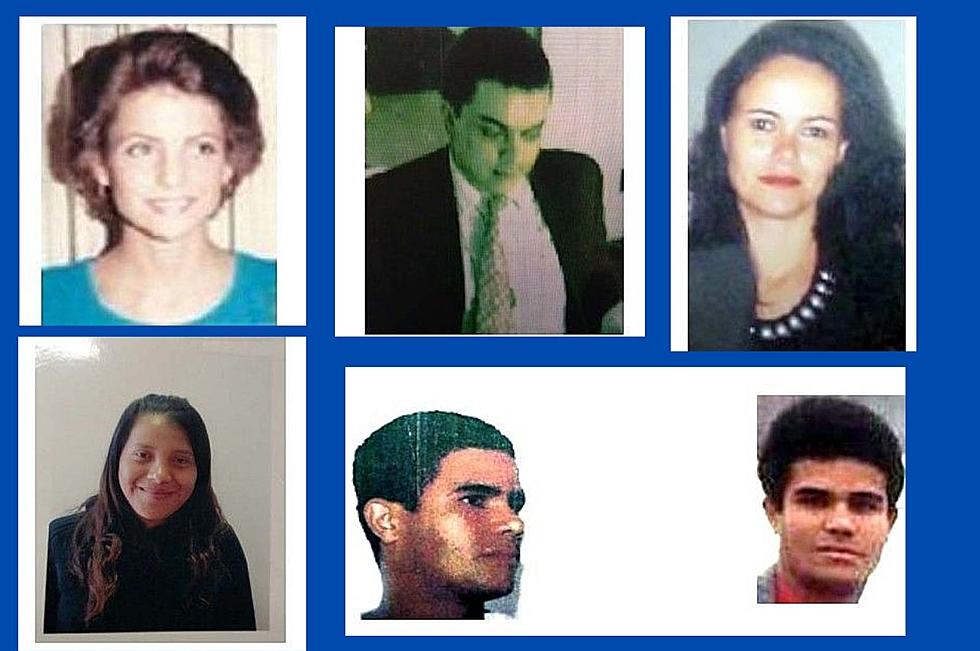 5 Infamous Danbury Cold Cases, These People Have Been Missing for A Decade or More
danbury-ct.gov
From afar, cold cases can make for intriguing conversation. True crime TV, documentaries and podcasts have never been more popular.
Shows like Dateline and 20/20 have been ratings winners on television networks for years. A cold case takes on a different, more personal and touchier feel when the missing person/s is from your town or city.
It takes on a darker and more tragic feeling when you know these people, walked the same streets as you, attended the same schools and shopped in the same stores.
5 Infamous Danbury Cold Cases, These People Have Been Missing for A Decade or More
It's human nature to move on after a case runs cold, for many years. The public forgets, the authorities move on to the next issue but the families never forget, they never give up looking for their missing member. I can't imagine the hopelessness a family can experience when their loved one disappears out of the blue. Where do you begin your search, who can you trust and what happens when you can't get answers? According to
danbury-ct.gov
The following individuals have been missing from Danbury for a decade or more.
When you research a topic like this, you cannot help but think of the despair of the families. Discussing leads with the authorities must be a maddening feeling. You have partial information, you have your gut instincts but you don't have anything tangible to grab onto.
Losing a loved one when someone passes away is traumatic but losing a loved one with no certainty as to where they were, or where they are is another level of anguish.
In the movies when someone goes missing, the family always comes to a moment when they'd rather know the truth, no matter how heartbreaking it may be. Somehow knowing what occurred can being a level of closure demanded by human emotion.
As time goes on, the chances of getting answers for loved ones dwindles but there is always a chance. Look closely at the photos, the names and the descriptions because you may have the answer to a question that is torturing someone.
If you have any information as to the whereabouts of the individuals featured in this article, please contact the Danbury Police Department at (203)797-4611. My research source was danbury-ct.gov 
6 of CT's Most Wanted Bank Robbery Suspects
Not every bank robbery is an open and shut case like I used to believe. I figure, it's the digital era, if they are on camera, they are getting caught but that is not how it always shakes out. According to CT Financial Crimes Most Wanted, the following 6 cases are open investigations, either by the police department, or the banks themselves.
Exploring the Aftermath of the Hideous Inferno at Newtown's McGuire's Ale House
According to our earlier
reports
, the Hawleyville Volunteer Fire Company was the first on the scene, followed by Newtown Hook & Ladder 114. The Firefighter battled a massive blaze at the Newtown building that was once McGuire's Ale House and Hot Shots II. The F.D.'s brought in an attack line, to fight against the flames and the roof came down.
The dramatic day became big news with locals sharing pictures and videos all over social media. While the Fire Departments were able to finish off the flames, the building was destroyed.
Photographer Captures the True Grit of Downtown Danbury in Black + White
Recently, I was scrolling through my Instagram feed when I came across a page I'd seen before, one I really enjoy. It's called
@danburystreets
All the posts from
@danburystreets
tell and intimate and gritty story, portraying life in the Hat City for its reality. If you look at the body of work as a collective, you'll see good, bad, passion, hurt, anger, commerce and an identity crisis in the streets of Danbury, at least that is what I see.
@danburystreets
is run by Renato Ghio of
R Media
. I knew he was behind it, and it had slipped my mind. So, when I reached out to ask permission to use the photos, I was delighted to get a response from someone I know, and like. Renato said he'd be honored to have his page featured, and provide insight on his work.
The Potholes on Danbury's Shelter Rock Road are Devastating + Frustrating
Awhile back, I promised the people of the great City of Danbury that I would create a pothole map and this is just one chapter in the book of potholes.
When I began my pothole journey, I debuted with the potholes of West Street and they are some of the worst I've ever seen. I focused mainly on the area of West Street near the Citgo gas station. Next, it was Main Street where potholes mix with manhole covers and huge divots in the road, to create an unpleasant situation for your car's front end.
Then I put a call out to the Ethan & Lou Radio Show listeners and asked for some tips. I wanted to hear from our listeners to find out where they think the problem areas are. I was told Hardscrabble was rough, someone suggested Woodbury Street and another told me to look at Shelter Rock Road. I chose to head off to Shelter Rock and put the others on the back burner for now.