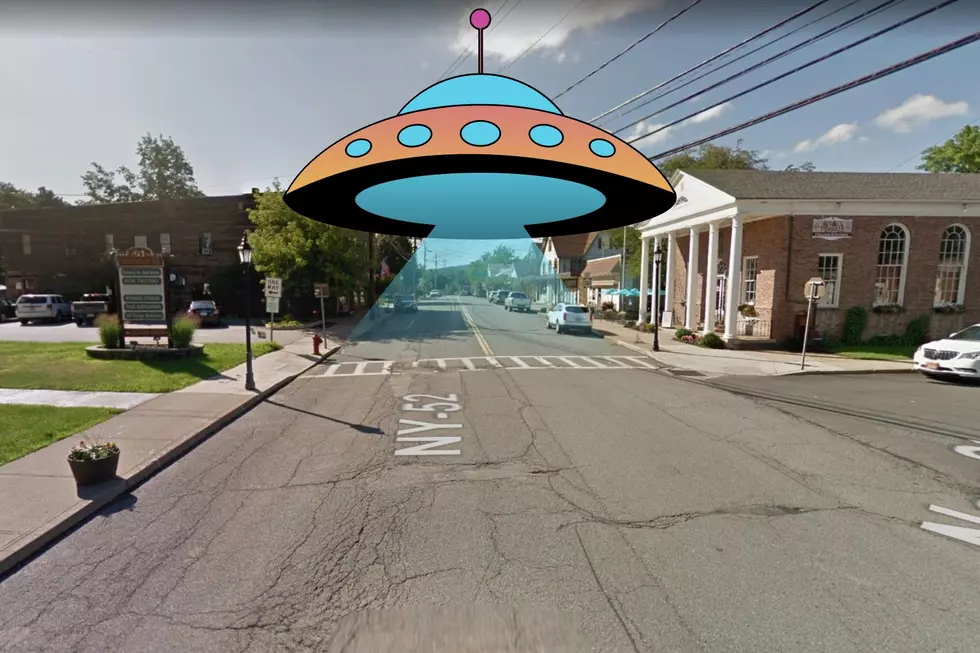 3 Things we Love in Pine Bush, New York
Google Maps/Canva
If you or someone in your family is into aliens and paranormal things you probably already know about what's going on in Pine Bush. Now if you've never heard about the "Area 51" of the East Coast...PINE BUSH, NEW YORK, let us fill you in.
UFO Capital of the World
Since way back in the 1980s Pine Bush has been called the UFO capital according to many UFO and paranormal experts. Why? Some say it started back in 1981 when folks in the area started to see some unexplainable things in the sky above. According to the Getaway Mavens website, "from 1981 to 1987 there were over 25,000 reports of a boomerang-shaped unidentified flying object in and near Pine Bush NY." The number of sightings that were reported back then led to it becoming the UFO Capital of the East Coast.
Paranormal Museum
If Pine Bush is the UFO capital it has to have a museum to chronicle sightings, right? YES! That's exactly what the UFO & Paranormal Museum in Pine Bush does. The museum is the one place where you can immerse yourself in the strange and unexplainable happenings of Pine Bush and the surrounding Hudson Valley area. They offer answers to many questions including, why does the area have so many unusual sightings? Does bigfoot run wild in the Hudson Valley? Get answers and more by checking out the family-friendly museum at 86 Main street in Pine Bush, NY.
UFO Fair
Back in June of 2022, the UFO Fair celebrated its 11th year of UFO sightings and more in the Pine Bush area. Each year the fair offers guests from all over the world the chance to meet authors and hosts of popular paranormal shows, play interactive games, and much more. Last year they held a "Best in Galaxy Alien Beauty Pageant" that awarded prizes to guests that dressed up as their best aliens. Hopefully, the fair will be back in 2023!!!
Stap Dairy
The Hudson Valley is one area that has a bunch of dairy farms and in Pine Bush, they have one that many say is home to the Hudson Valley's best chocolate milk! We received numerous text messages from folks saying that their chocolate milk is the best anywhere. We never tried it, so we can't say that's true or not but we can say that Stap Dairy is open for business so you can try it and let us know...LOL! They are located at 426 Drexel Drive in Pine Bush, NY.
Wappingers SFX Makeup Artist Goes All Out For 31 Days of Halloween
Jamielyn Boldrin, an SFX Makeup Artist from Wappingers Falls, takes Halloween to a whole new level with her 31 Days of Halloween Makeup Challenge. Do you recognize any of the movies or TV shows these looks are from?
Spot UFO's and Live Like a King in this Orange County Castle in Pine Bush
Located near the Shawangunk Ridge next to the Minnewaska State Parkland this 1940's stone castle on its own 13 plus acres would make the perfect home to own if you enjoy the luxury, style, stargazing, and possibility of spotting UFO's.