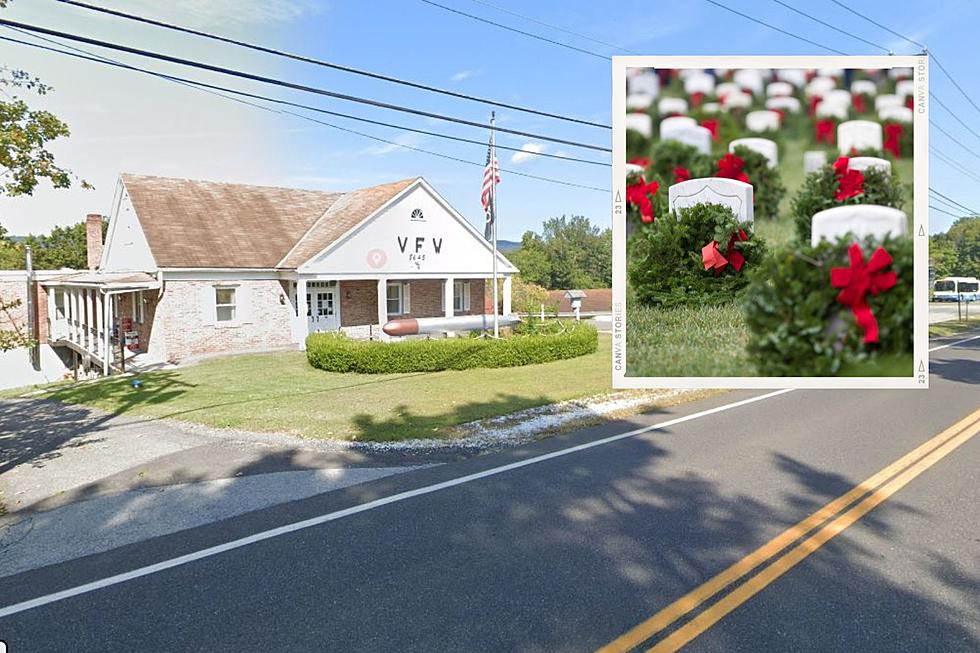 Wreaths Across America Will Stop in New Paltz, New York
Canva / Google
I always hate missing out on something special because I had no idea it was happening! It is hard to believe in this day and age with cell phones and lightning speed news cycles that anything could get by without being noticed but it happens.
It amazes me sometimes how something meaningful and important to a large group of people could get overlooked. Especially when it is going to be in plain sight. I am not sure where or how the person who shared this event found out about it but I am happy to share it with all of you.
What is Wreaths Across America?
You may have heard or at least seen the work of a group called Wreaths Across America, This is the nonprofit organization that is responsible each year for placing wreaths on the graves of our fallen American heroes. Through the help of donations and countless volunteers, they are able to place wreaths on graves in cemeteries all over the United States each year.
Now through October 1, 2023, they are building awareness and helping teach more of us about their work. They are doing this with a Mobile Education Exhibit that will be visiting Ulster County this week.
"The goal of the Wreaths Across America Mobile Education Exhibit is to bring the community together and teach patriotism while remembering the service and sacrifice of our nation's heroes," said Karen Worcester, Executive Director, Wreaths Across America. "However, we feel this exhibit has taken on even more meaning by providing something that is both educational and inspiring while supporting and giving back to the communities it visits."  (via wreathsacrossamerica.org)
When Will Wreaths Across America Visit New Paltz, New York
On Wednesday and Thursday this week (Sept 13 and 14, 2023) The Wreaths Across America Mobile Education Exhibit will be visiting New Paltz, New York. A time each day is still to be determined but it appears they will be stopping near SUNY New Paltz on Route 208 right next to VFW Post 8645.
This VFW post also happens to be where there is a Memorial to Submariners who lost their lives serving the United States Navy. If you have driven on Route 208 just south of the Village of Nw Paltz you may have seen the Torpedo Memorial out front of the VFW.
National Wreaths Across America Day is December 16th this year. To get involved and help place wreaths or to make a donation visit wreathsacrossamerica.org.
Take a Look at a Century of Military History
LOOK: 100 years of American military history
14 Rock Stars Who Served in the U.S. Military
A salute to veterans who served their country.