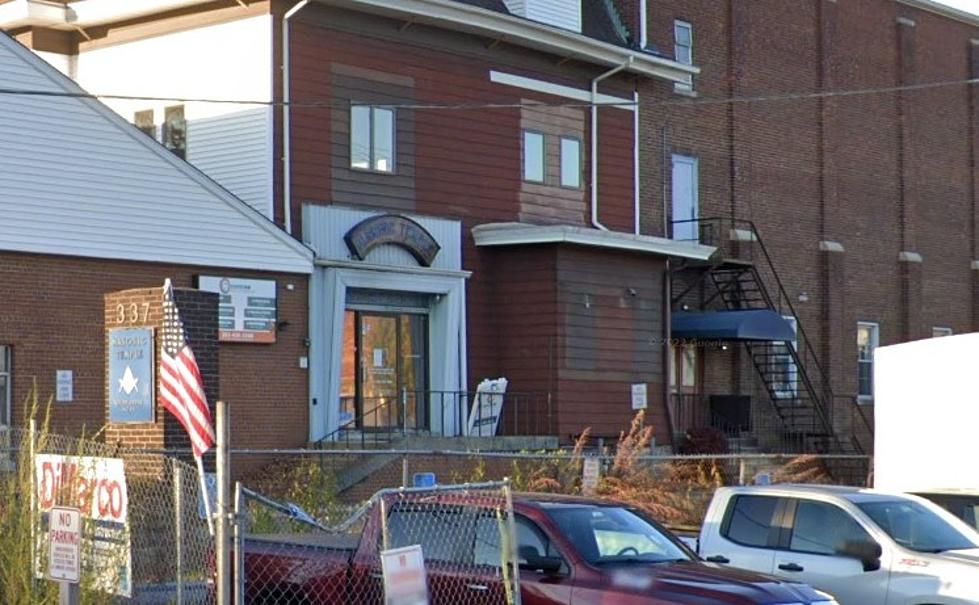 What Goes on Behind the Doors of Danbury's Masonic Lodge on Main Street?
Google Instant Street View
The Free Masons are one of the oldest and most secretive organizations in the world.
Thanks to the club's secretive nature, they are a frequent target of conspiracy theories. What happens behind the doors in Danbury's Masonic Lodge in Danbury? Well, if the Hat City Masons are anything like other Masonic Lodges, there are certain traditions and ideals that they hold firm to.
A simple Google Search will lead you to answers of frequently asked questions. This was not always the case, but to their credit, the Masons have begun to share general information with media to avoid extreme speculation.
There is a website called "Be a Free Mason" that share what you'll need to know, should you want to join. They say if you want to apply to be a Free Mason, there are a few ways to go about it. If you know someone who is a Mason, you can tell that person you're interested.
If you don't know a Free Mason, you can contact your state's Grand Lodge or locate a local lodge and ask for help. Next, you'll be asked to fill out a petition which will be reviewed by a committee that will oversee your potential membership. There is even a specific link for "getting started" on the site.
Who can be a Free Mason? Sorry ladies, you're out. You must be a male, at least 18 years of age (in some cases 21 yrs. old), believe in a "supreme being", be of good moral character, and a variety of other vagaries that can be faked.
So, what is all the fuss? There is a public relations issue that has haunted the Masons since 1826. A man named William Morgan went missing from a jail in Batavia, NY. According to History.com, the man had infiltrated the Free Masons and was threatening to publish their secrets.
The story goes that Morgan was in jail on trumped up charges brought by the Masons. He was then removed from the jail by the Free Masons and never seen again. The story went national and led to an anti-Mason movement. Some believe this incident is response for the group's reputation, to this day.
Conspiracy theorists will also tell you that Free Masons have overwhelming power over Governments around the world. Other popular conspiracy theories about the Free Masons include:
Free Masons are the organization behind the "New World Order."
Free Masonry is associated with the Illuminati.
Free Masons were responsible for U.S. Income Tax.
There is no denying that many Free Masons have risen to powerful positions internationally and right here in the U.S. Out of our 46 U.S. Presidents, 14 of them were Free Masons, including George Washington. The other Free Masons that rose to the office of the President of the United States of America are:
James Monroe
Andrew Jackson
James K. Polk
James Buchanan
Andrew Johnson
James A. Garfield
William McKinley
Theodore Roosevelt
William H. Taft
Warren G. Harding
Franklin D. Roosevelt
Harry S. Truman
Gerald Ford
What goes on at the Masonic Lodge in Danbury? I guess I'd have to join to really know. But maybe there is a future President attending meetings at the Masonic Lodge on Main Street in Danbury.
P.S. I have two close friends who are Free Masons. Both of them know I'm interested in this topic. To their credit, neither has ever told me about any of the secret Free Mason rituals or procedures and it's really annoying.
A Curious Excursion in an Underground Brookfield Tunnel
Recently, I was having a discussion with a friend of mine, I told this person I'd accessed some caves and tunnels in my hometown of Brewster, NY which is just over the NY/CT State Line. He knows how much I love local history, and saw how excited I was about this journey. He told me there was an area of Brookfield, CT that I needed to see, one that most residents have never seen. He told me about a tunnel, one that was not far away from where we were sitting. I made note of the conversation and bookmarked the destination for a future trip.
Paranormal Experts Say Derby's Sterling Opera House is one of the Most Haunted Places in CT
According to
Only in Your State
, Derby's Sterling Opera House is one of the most haunted locations in all of Connecticut. These are some images from inside the historic and eerie Sterling Opera House.
5 Infamous Danbury Cold Cases, These People Have Been Missing for A Decade or More
It's human nature to move on after a case runs cold, for many years. The public forgets, the authorities move on to the next issue but the families never forget, they never give up looking for their missing member. I can't imagine the hopelessness a family can experience when their loved one disappears out of the blue. Where do you begin your search, who can you trust and what happens when you can't get answers? According to
danbury-ct.gov
The following individuals have been missing from Danbury for a decade or more.