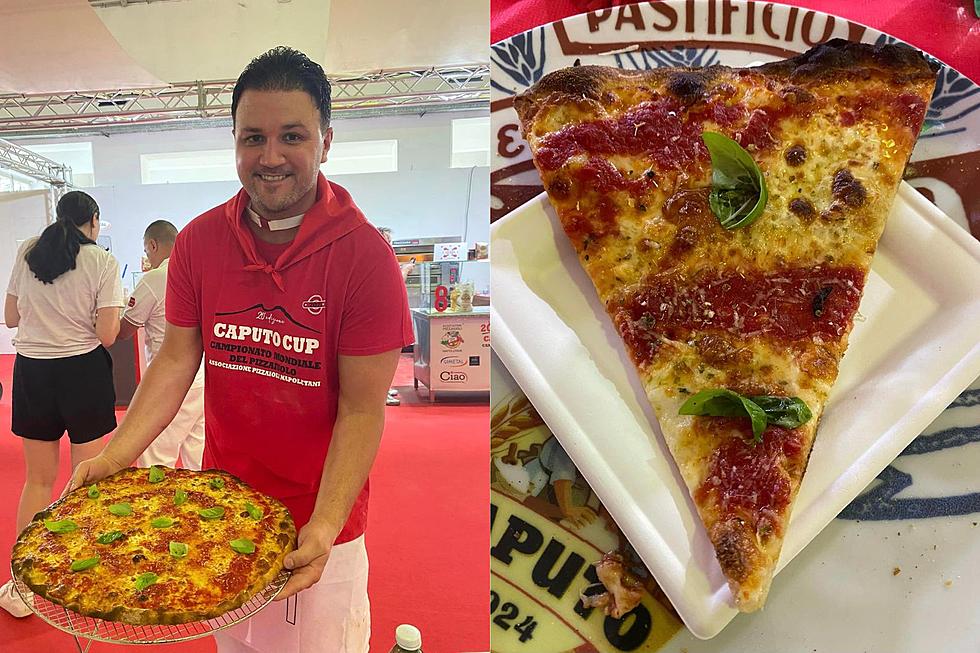 Upstate New York Pizza Place Wins Pizza World Cup
Romo's Pizza and Restaurant/Facebook
An upstate New York pizza maker has brought home the "Pizza World Cup" from the World Pizza Championship in Naples, Italy.
Wednesday, June 21st, 2023 was a HUGE day for one New York pizza maker as Anthony Berghela, from Romo's Pizza and Restaurant in Glenmont, New York finally brought home the Pizza World Cup! Berghela, took first place in the Traditional American Division at the World Pizza Championship in Naples, Italy.
World Pizza Championship
The largest pizza competition held in the birthplace of pizza, Naples, Italy features "pizzaiolos" (pizza makers) from over 20 different countries who are vying for the pizza world cup. Pizza makers are judged on a variety of things each year including preparation, taste, baking, and presentation. This wasn't Berghela's first time competing in the championship but it was his first win according to News 10.
Winning Pizza is Called the "Napoli"
The pizza that earned Berghela his win was a take on their "New Haven" style pizza with some changes to fit in with the Italian culture according to the restaurant's Facebook page,
"We incorporated San Marzano tomatoes into the sauce, used a 48-month-old Parmesan Reggiano, along with Buffalo mozzarella."
As news of the huge win started to make its way home, Berghela received congratulatory messages from many fans in his home county of Albany. Even Albany County Executive Daniel McCoy shared the win on Facebook saying,
"Congratulations to Anthony Berghela of Romo's Pizza and Restaurant, who brought home the Pizza World Cup to Albany County! Way to make your community proud!"
Romo's Pizza and Restaurant
The World cup winning pizza place is located at 365 Feura Bush Rd, Glenmont, NY. If you plan to visit anytime soon and try the "Napoli" please let us know your thoughts through our app. Take a look at Romo's menu and more online here.
25 Must Try Pizza Places in the Hudson Valley
Here are some of our must-try places to grab a slice in the Hudson Valley: