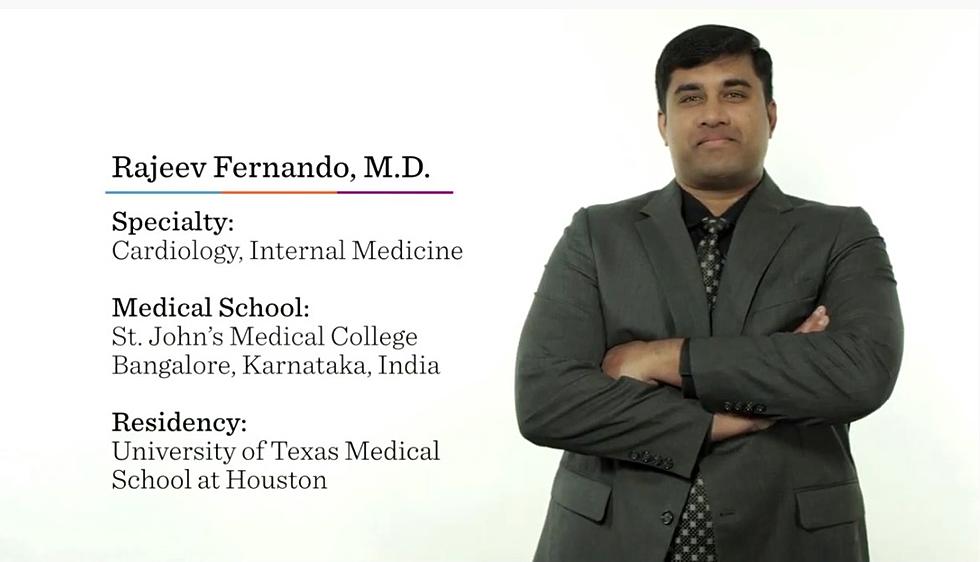 Top Infectious Disease Doctor On When Social Distancing Can Ease Up in Greater Danbury
YouTube Video Image
Dr. Rajeev Fernando has been recognized as one of America's top doctors in New York for the specialty of Infectious Disease since 2014. He is an accomplished doctor with a generous heart and compassion for making this world a better place.
Every Thursday morning at 7:10 and 8:10, Dr. Fernando joins Mr. Morning on KICKS 105.5 to answer your questions about the coronavirus and how it pertains to the Greater Danbury area. Here's his latest update and you can listen to the full audio below:
This week, Dr. Fernando fielded questions from listeners about when it's going to be safe to get back to work. Couldn't the virus spread if we get back too soon?
"It's a very difficult situation between livelihood and life. Right now, staying at home and social distancing is working, and it's really important to continue this process. Just because we're flattening the curve doesn't mean that it's all over. The infections will continue if we don't continue social distancing, and then we'll be headed for a second peak."
We already know that schools will probably be canceled for the rest of this year, but what are the chances of kids going back in the fall if there's still no vaccine?
Kids are always vectors. Not many are getting this particular virus, but very frequently, they are carriers. Whenever you're talking shut down, you always close schools. Kids really need to stay out of school until a vaccine is available.
When do you think we'll be able to go to concerts or sporting events again?
When you're talking about a big crowd, the COVID-19 virus will change our perspective forever with regards to things like concerts and sporting events. I can't say if it's a year or two away, but I am on one of the panels on how to get back to events safely. We'll  have to be a lot more cautious, and work very aggressively with local health care department's. It's not so much concern about who actually has the virus, but those who are asymptomatic who could spread it very quickly in a large crowd.
If you have a question you would like answered, just send a chat message through your KICKS 105.5 mobile app or call Mr. Morning at 1-877-303-1055
You can hear our latest full interview with Dr. Fernando right here:
Enter your number to get our free mobile app
KEEP READING: See 25 natural ways to boost your immune system