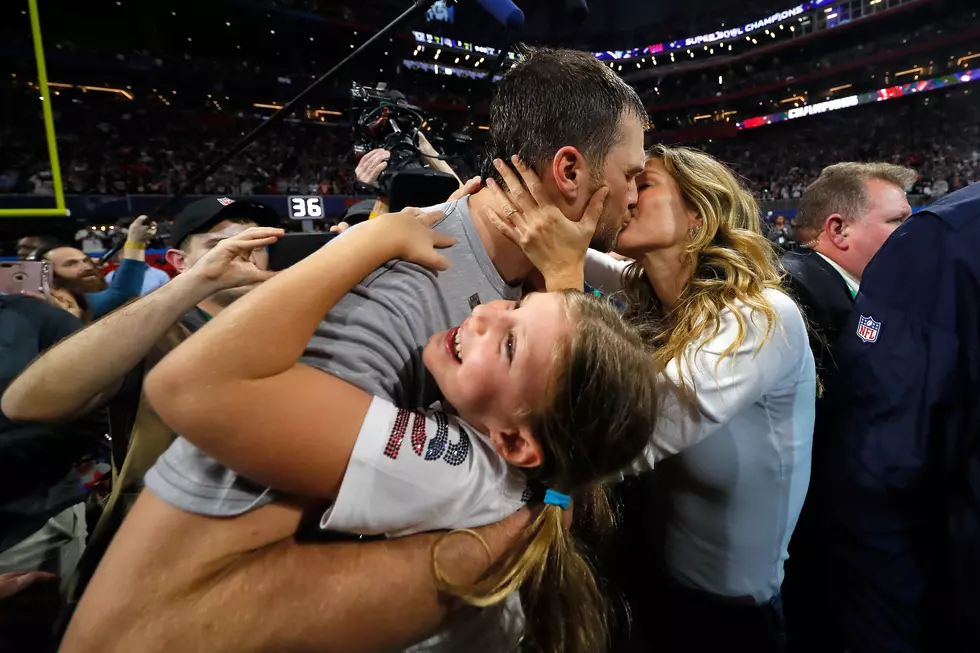 Tom Brady + Gisele Are Reportedly Set to Call Connecticut Home
Getty Images
Love him or hate him, it looks like Tom Brady might be moving to Connecticut.
According to Homes of the Rich, Patriot's quarterback, Tom Brady, and wife, Giselle Bundchen are in the final stages of purchasing a ten-room mansion in Greenwich, Connecticut.
According to ctinsider.com, Brady and Bundchen had been house-hunting this past summer and set their sights on an opulent mansion that sits on 10 acres in the rolling hills of Greenwich. Currently, the property is listed as a 'pending sale.' Neither the real estate agent or the Patriot's media office will confirm or deny.
The imminent challenge for the Bradys and their two children will be trying to figure out how to find the bedrooms, bathrooms, and the indoor pool inside this 14,862 square foot home. Is there such a thing as a customized GPS that functions inside a sumptuous mansion of this size?
If the Bradys actually are moving to Connecticut, it begs the question, "Why?" You would think that living in Massachusetts would be an easier commute to Foxborough's Gillette Stadium compared to the two-hour 41-minute drive from Greenwich or perhaps the schools in Greenwich blow the Brookline, Massachusetts schools out of the water.
Maybe, just maybe he's doing some good for the hood by providing jobs for up to twenty individuals: two nannies(one for each kid), at least five landscape experts for the ten acres of property, five merry maids to keep the house in tip-top shape, one chef and one sous-chef, two full time auto mechanics, and one personal butler for Tom and a lady-in-waiting for Giselle. All of this is pure speculation on my part.