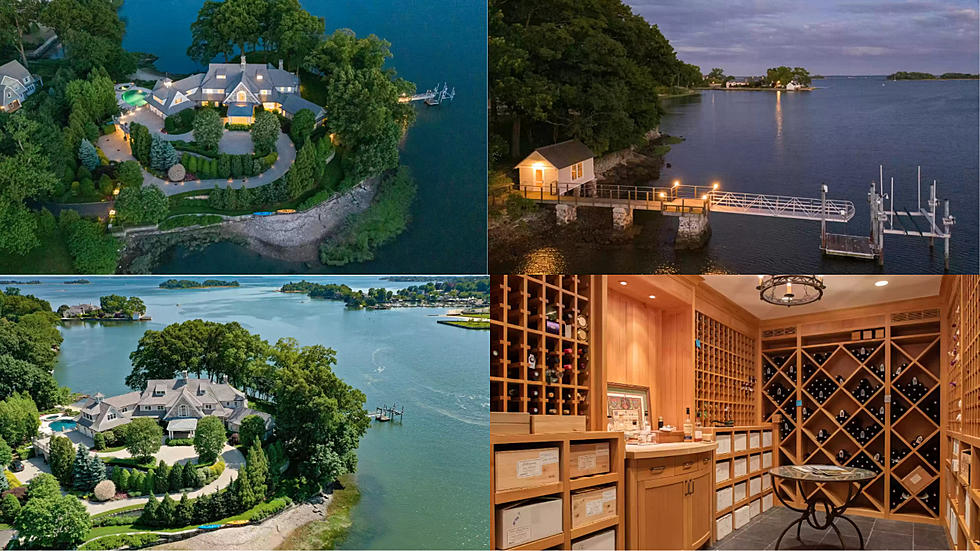 This Breathtaking Connecticut Peninsula Can Be Yours For $41M
BK Bates/Realtor.com
I've lost so many weekend days to watching back-to-back episodes of HGTV's Island Hunters. Daydreaming that I'm the lucky soul with the clout to buy a Thimble Island, or a peninsula on the Sound. There's a real life opportunity like that in Connecticut for a dreamy person with a fat bank.
According to the listing on Realtor.com, 11 Island Lane in Greenwich is on the market for $41,500,000. This single family home is on a peninsula on a 1.6 acre lot. There's a 280 degree water view of 732 feet of waterfront. It a custom-built Thompson Raissis home, built in 2012. Have a look -
This Breathtaking Connecticut Peninsula Can Be Yours For the Price of $41M
It takes a lot of money to own a piece of coastline in Fairfield County, Connecticut. If you have $41M to spend, you can own this gorgeous 1.6 acre peninsula, and it comes with a 13,000 square foot mansion too.
If you got a 30 year fixed loan at 3.18%, it would cost you $9.96 Million to close, and the monthly payment would be over $168,000 a month. It'll probably be gone next week, hurry. Here's a video of the property from Houlihan Lawrence -
The Cheapest Homes for Sale in Connecticut's 5 Richest Towns
All Along the Posh Tower, Glorious $15 Million Connecticut Estate Hits the Market
This home is not a home it's not an address, it's 3 full addresses in a gated community, that sits inside a gated community. It's a playground, a trophy and a showpiece for anyone who can afford the price tag. Here's how I will do this; the top line will be what I'd say to you, if I was the realtor, and the bottom line will be wiseass commentary for my own sick amusement.