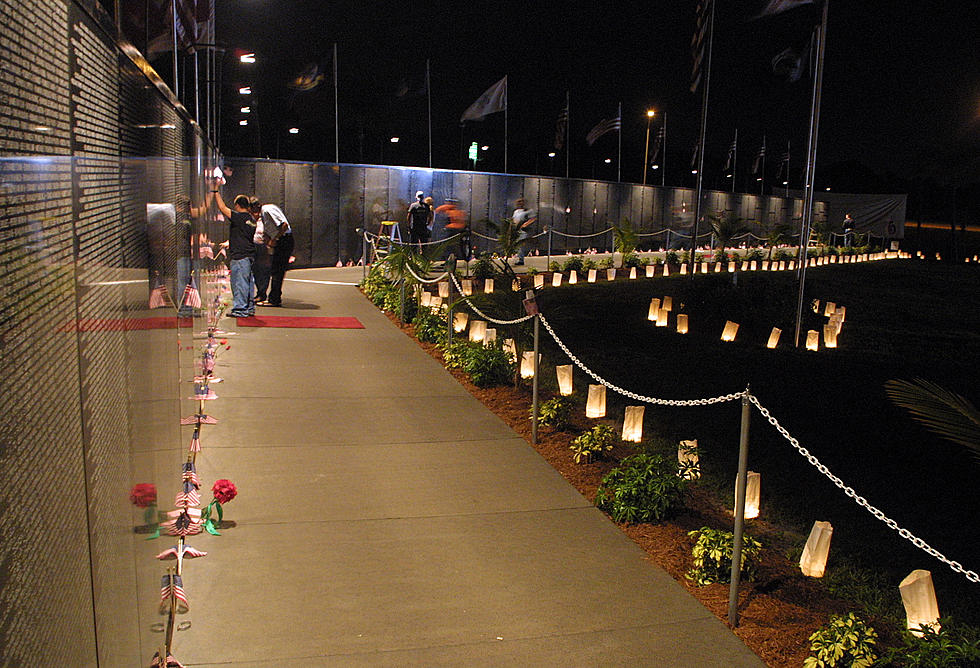 The Vietnam Traveling Memorial Wall is Coming to Connecticut in 2022
Getty Images
The Vietnam Veterans Memorial is located in Washington D.C. It honors service members of the US Armed Forces who fought in the Vietnam War. The Memorial Wall is made up of two 246 foot long black granite walls, etched with the names of the service members across its 140 panels.
As of May 2018, 58,311 names have been etched into the granite.
Most of us know that traveling doesn't get any easier as we age, and it's around a 5-6 hour trip to the Washington D.C. area from Connecticut. It's not easy to travel 300 miles to pay your respects. But for those who lost a loved one in the Vietnam War here in Connecticut, it may be a bit easier next summer.
The Vietnam Traveling Memorial Wall is a 3/5 scale replica of the Vietnam Memorial Wall in Washington D.C. It stands 6 feet tall and stretches to almost 300 feet from end to end. The Vietnam Traveling Memorial Wall is owned and operated by the members of the Vietnam and All Veterans of Brevard (VVB), in Brevard County Florida, who say that their Memorial "Stands as a reminder of the great sacrifices made during the Vietnam War. It was made for the purpose of helping heal and rekindle friendships, and to allow people the opportunity to visit loved ones who otherwise may not be able to make the trip to Washington D.C."
The BVV, Because of the Brave, Inc., the Town of Cheshire, CT, and The Hometown Foundation of Bozzuto's Inc. have partnered up to bring the Vietnam Traveling Memorial Wall to Cheshire's Bartlem Park - 520 S. Main St. from June 2-5, 2022.
This is an excellent opportunity for those who cannot make the long trip to our Nation's Capital to honor, thank, and pay tribute to the men and women who made the ultimate sacrifice defending our freedom.
Connecticut Stores OPENED and CLOSED on Thanksgiving 2021...
CT Waterfront Restaurants Open in the Fall
Vintage Gadgets and Other Stuff Your Kids Will Never Understand