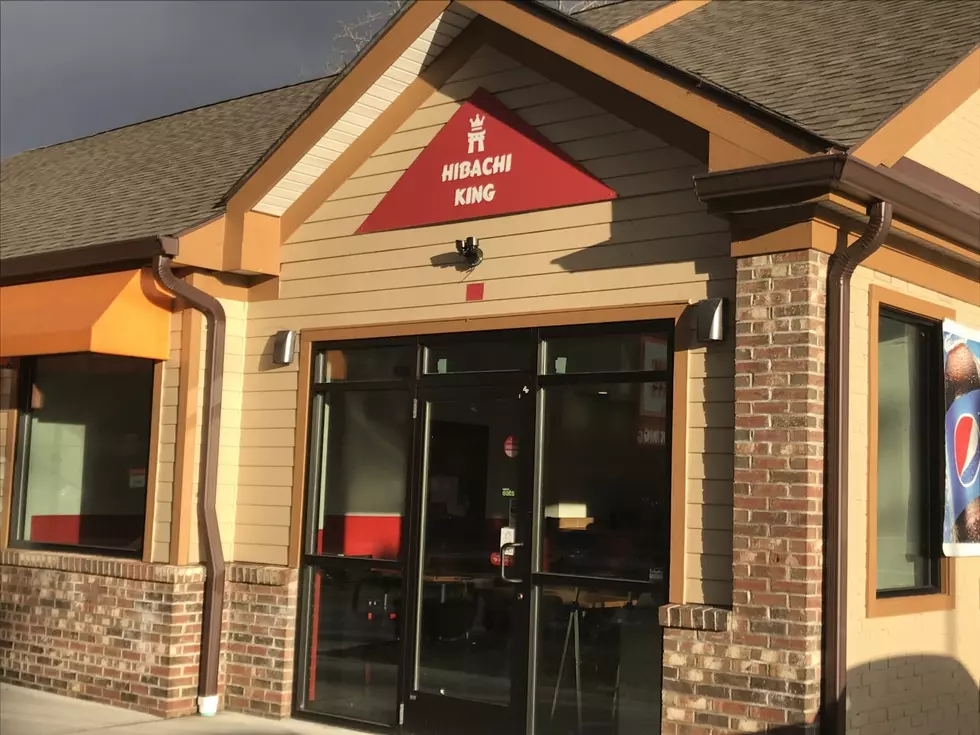 The Hibachi King Opens Its Doors in Brookfield
Kicks Image
At a time when we're seeing many restaurants closing their doors for good, it's nice to see some restaurants opening and one happens to be right here in Brookfield.
It's tough to be a restaurant owner these days in the midst of a pandemic, but owner Abraham Toama had a vision. He wanted to offer fast service, a to-go menu where you can order in the restaurant or online and have your food in just minutes.
Toama isn't a stranger to the food industry. He's worked as the executive chef for Aramark Food Services for 30 years. He's also been chosen to prepare food for the United Nations General Assembly, Presidential events, Royals and Dignitaries and for major PGA events. If you worked at Cartus in Danbury and ate in their cafeteria, then you've already tasted some of his creations.
Now you can taste his cooking anytime at the Hibachi King, which is located at 7 Federal Road in Brookfield, adjacent to Dunkin Donuts. Hibachi King offers Hibachi style cooking which is a grilling technique that originated in Japan. It's typically meats, vegetables and rice cooked on a large flat top grill. It's been said that Hibachi cooking enhances the flavors of the foods rather then hide the flavor with herbs and spices.
So why Hibachi and why Brookfield? According to newstimes.com, Toama chose to open because of the need in the community for this type of a restaurant and because it's his favorite food to prepare.
The restaurant, which will offer a dine-in option, will be open from 11 AM until 9 PM Monday through Thursday, from 11 AM until 10 PM Friday and Saturdays and 11 AM until 7 PM on Sundays. With support from the local community and lighting fast service, hopefully the King will rule in Brookfield for many years to come.
Enter your number to get our free mobile app
LOOK: Here are copycat recipes from 20 of the most popular fast food restaurants in America