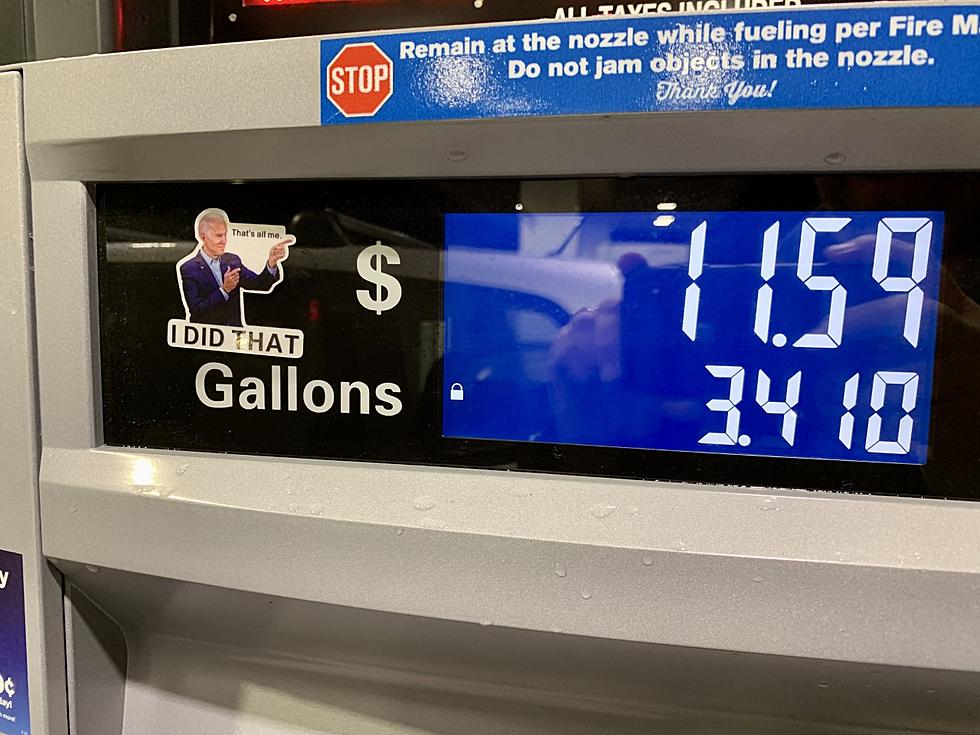 The 10 Cheapest Places (Right Now) For Gas in Connecticut
Photo by Large "Sleepy" Dave
As I was filling up my tank last night, I looked up and chuckled when I saw the parody sticker of President Joe Biden that you see in the photo above. It's on one of the brand-new gas pumps at the brand new Cumberland Farms on Straits Turnpike in Middlebury. The new Cumby has only been open for a couple of months, but I've seen the price for 87 Octane Unleaded soar from around $3.05 when the new Cumby first opened, up to it's current $3.39.
Everything is more expensive, food, housing, etc. but, especially gas and oil. I've always been a seeker when it comes to saving a couple of bucks on my fill-ups. I'll drive 4 miles away, if I can save $3.00, I'm not ashamed to say. I thought that the new Cumberland Farms in Middlebury had some of the cheapest gas around, but I was wrong. As of today, November 15, 2021, there is 1 gas station here in the state that still sells 87 Octane Unleaded for under $3.00 a gallon, and there are at least 9 other places that are selling it cheaper than the $3.39 I paid last night.
I did some digging through Gasbuddy.com, and here's the 10 cheapest places to buy gas in Connecticut as of today.
10 Cheapest Places (Right Now) For Gas In Connecticut
Sometimes it's worth it to drive a few extra miles to get 15 - 20 cents off a gallon of gas, we've made it easy to find the cheapest places for you
Least Expensive Towns in CT
10 Wild But True Facts About CT Roads + Motorists
Each year, the average American spends
54 hours a year
in traffic. We are out on the roads so often we are bound to learn a few things about the roads themselves and our fellow drivers but there are some things many of us will miss. Here are some wild but true facts about Connecticut's roads and motorists that you may not know.
2021's Most Dangerous Cities in Connecticut