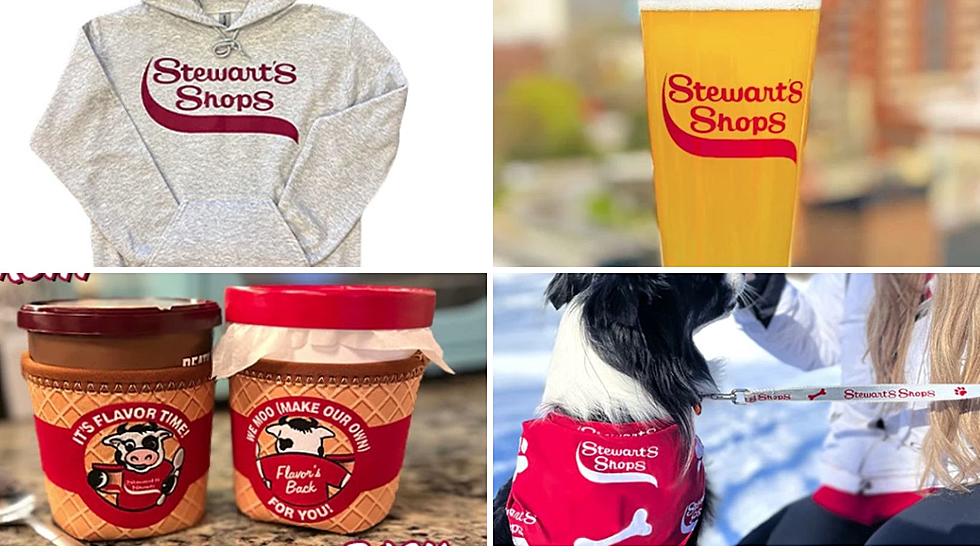 Stewart's Shops Release Hoodies, T-Shirts and More in Online Store
Stewart's Shops
I think it's safe to say that if you grew up in the Hudson Valley or Upstate New York, Stewart's Shops is probably your favorite convenient store.
Big Announcement From Stewart's Shop President, Gary Dake
While many Stewart's locations offer up gas for your vehicles, all of them have phenomenal options for coffee, food, and ice cream. Back on February 28th, 2023 President of Stewarts Shop Gary Dake Tweeted the following tease:
And he wasn't lying.
On Wednesday, March 1st, Stewart's announced the addition of some very fashionable items to their online store. If you remember, in December of 2022 Stewart's opened their first online store.
Online, fans of Stewart's Shops could purchase winter hats, socks, and even baby onesies. Clearly, fans of Stewart's wanted more. And the Upstate New York convenience store came through.
What Did Stewart's Shop Add to Their Online Store?
Stewart's Shops took to social media earlier this week to announce the arrival of hoodies, t-shirts and more to their online store. The sleek, grey Stewart's Hoodie is what dreams are made of. You can dress it up with a pair of jeans or go full Stewart's and rock Stewart's socks and winter hat to really make the outfit come to life.
Last time around, Stewart's released a bejeweled tumbler that caught the eye of fans all over New York. This time around, they've released a color-changing cup, 2 tumblers, and a pack of 4 Stewart's pint glasses.
With the release of the pint glasses, do you think Stewart's will bring back Mountain Brew? One could dream I suppose. . .
In 2022, it was all about the Stewart's baby onesies. 2023 is for the dogs! Stewart's has released an adorable bandana and leash combo for man's best friend. How cute would your dog look eating Stewart's ice cream while rocking a Stewart's bandana? TOO CUTE!
Take a look below at all the additions to Stewart's online store and happy shopping!
Stewart's Shops Release New Hoodies, T-Shirts and More in Online Store
You're not a Stewart's Shop fan unless you're rockin' their merch!
6 Things to Try the Next Time You Visit a Stewart's Shop
Six of our favorite things found at Stewart's Shops
Is Your Favorite Stewart's Shop the Best in the Hudson Valley, NY?
Are you really from the Hudson Valley, NY if you don't frequent a Stewart's Shop? where does your favorite local Stewart's land on this list for the best?