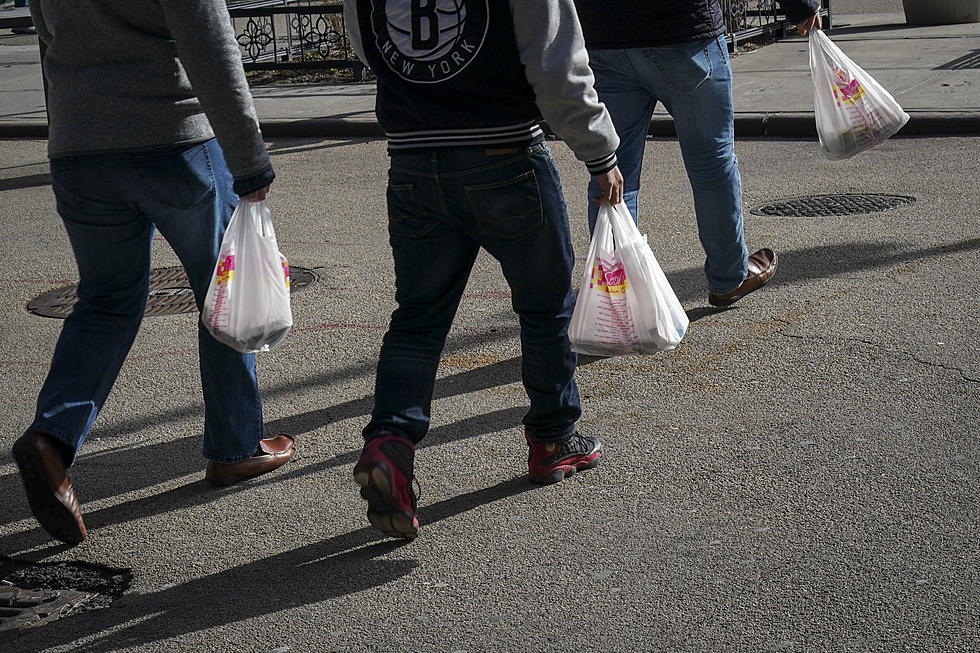 Single-Use Plastic Bags Banned in Connecticut Starting July 1
Getty Images
We've been watching Connecticut's coronavirus restrictions slowly go away over the past couple of months. A restriction that started before COVID here in the Nutmeg State was the ban of single-use plastic bags and the horrible idea of a 10 cent surcharge if you needed one.
On March 26, 2020, CT Governor Ned Lamont suspended the 10 cent surcharge and allowed Connecticut retailers to use bags again due to in part the thought that the coronavirus might be transmitted by customer's reusable bags.
Well, that didn't last long. As of June 30, 2020, Lamont reinstated the 10 cent charge, and now, as of July 1, 2021, Connecticut will reinstate the ban on single-use plastic bags, and the 10 cent fee will "Sunset" away, due to the overall ban.
I understand that we all have to do our part in order for the world to continue on as a better place for our children's children, but I'd still like the ability to pay 10 cents for a piece of plastic because I forgot my reusable bags again, but that's not in the cards.
The ban on single-use plastic bags in Connecticut has previously had some bad results, Connecticut stores reported an increase in the loss of shopping carts and baskets, due to people just taking off with the baskets still filled with their purchases.
The other really bad thing to come out of Connecticut's plastic bag ban is customer's attitudes towards retail clerks, who have nothing to do with the bag ban but have to enforce it anyway.
This has led to countless confrontations in stores. Customers, please keep in mind that retail workers cannot "just give you a bag". They're banned and it's not the retail clerks fault that you forgot your reusable bags, it's your fault. Own it.
A Visual Guide to the Snakes of Connecticut