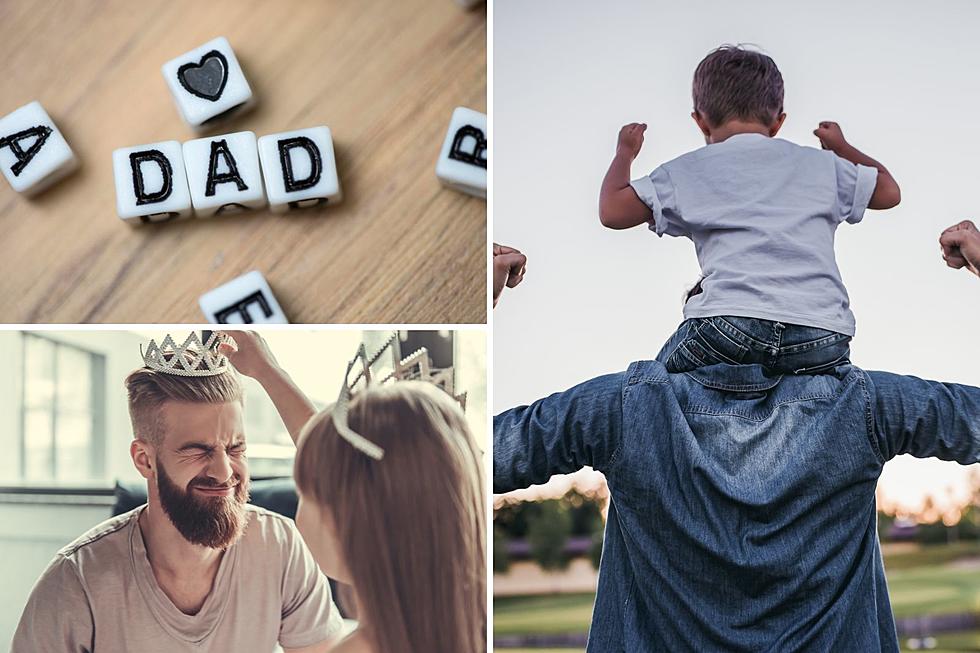 Show Us Your Dad: Win Tickets To See Walker Hayes in Amenia, New York
Canva
Alright Wolf Pack we have seen so many aspects of your life. You have shown us Your Buds, Your Rack, Your Bass, and even Your Heart, and now it is time to Show Us Your Dad.
Just in time for Father's Day, the Wolf has teamed up with the Amenia Wassaic Community Foundation and the Hudson Valley Rodeo to get you and your dad access to one of Nashville's favorite Dads.  Walker Hayes informally known as Mr. Fancy Like will be doing one big show following the Hudson Valley Rodeo at Keene Stud in Amenia on September 19th. You could win a VIP family four-pack to See Walker in Concert. All Your Have to do is Show Us Your Dad.
Win Tickets to See Walker Hayes in Amenia, New York
We want to send you and your dad to the show but first, your need to send us a picture of your dad. Upload it through the Wolf Country App to be in the running for the 4 pack of VIP tickets to Walker's Show after the Hudson Valley Rodeo. You have until June 14th to Submit your picture of your dear old dad so we can get you in the running for the tickets and also include your dad in our Wolf Dad Gallery.
Don't wait to upload a picture of your Dad today. Who knows you might be making your own TIK TOK video with your dad dancing to a Walker Hayes song at the concert. Speaking of Songs check out this new tune by Walker which features his little girls.
See below for what the VIP tickets include: These are Walker Hayes Concert Tickets only they do not include admission to the Rodeo
The Hudson Valley Rodeo offers a World Class VIP curated experience. VIP ticket holders will have access to the following perks: exclusive complimentary VIP parking, VIP Priority check-in & separate VIP entrance, an exclusive VIP viewing area in front of the stage, a tented premium VIP Lounge that offers comfortable seating, all-inclusive gourmet food throughout the event, exclusive VIP Bar (Credit Cards only) with premium drink selection and luxury restrooms.