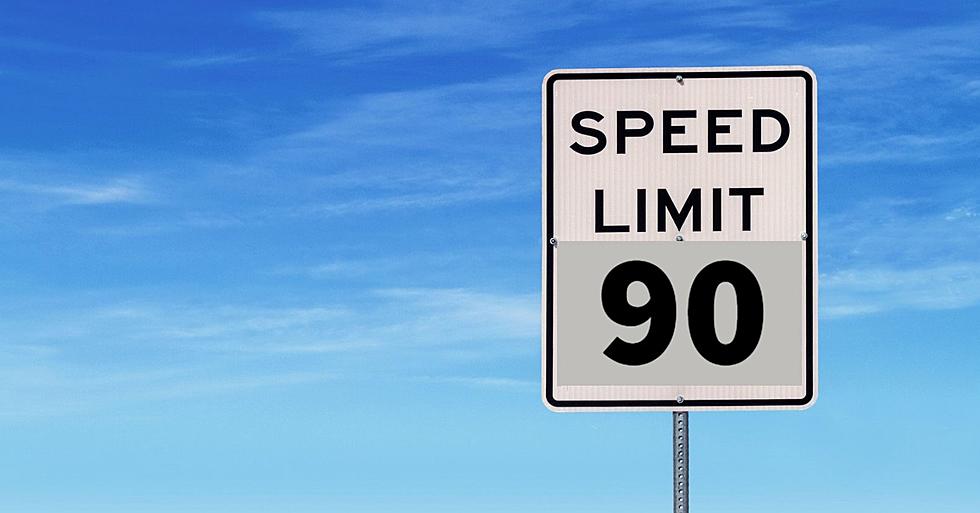 Should We Change the Speed Limit on I-84 in Danbury to 90 mph? People Are Going That Fast Anyway
TSM
If you are driving on I-84 in Danbury and you are not in traffic, you'll notice people are driving way too fast.
Let's back it up a bit, driving on I-84 in Danbury between Exits 2 and 8 going East or West is a disaster. There is traffic, a lot of traffic and that happens often. When there is no traffic, there is a ton of volume with people speeding, driving aggressively and taking chances. Then, you have the people on I-84 who drive too slow and they are as dangerous as anyone out there.
Here is what I am proposing, juice the Speed Limit up to 90 mph between exits 2 and 8, people are going that fast anyway. At least we can stop lying to ourselves about what is acceptable out there. People are routinely driving well over the speed limit of 65. I further request that you move into the right lane if you plan on going slow.
I'd like to see less people passing on the right, fewer aggressive lane changes and no more motorcyclists doing wheelies. It's an atrocity out there, and to say someone is going to get hurt would be a pointless understatement.
Another problem I have with my fellow motorists are the people who can't figure out whether they are going to New Milford or Waterbury, it's really not that difficult to know your destination.
This is responsible for a lot of traffic issues and near misses. It's pretty simple, if you are headed to Waterbury or beyond, you want to be in the right lane, that is Exit 8, stay in the left for Exit 7 to head to New Milford and Kent. You have people crossing three lanes at the last second because they can't figure this out.
OK, you can't drive 55, I get that and neither can I but we are hauling ass out there and could probably stand to slow down a bit. Try driving 12 miles per hour, that was CT's original motor vehicle Speed Limit enacted in 1901.
P.S. My plan of increasing the Speed Limit is actually stupid and can make things more dangerous. There is hard data that proves when States increase speed limits crashes go up and so do fatalities.
So, really what we should do is just slow down from 80 to like 70. No one needs to get to Red Rooster in Brewster that fast heading West, and we certainly don't need to be in a rush to get to the Brass Mill Center in Waterbury, it will unfortunately still be there when we arrive.
Take a Virtual Tour, Weekend at Daytona With Danbury's American Pavement Specialists
5 Tallest Buildings in Danbury
14 of Danbury's Most Unusual Street Names
11 of New Milford's Most Unusual Street Names
7 of Danbury's Most Interesting Signs
There is a song by Tesla and the lyrics go something like this:
"Signs Signs, everywhere there's signs blocking out the scenery breaking my mind, do this, don't do that can't you read the sign?" I think the song was actually written by a man named Les Emmerson but that is for another day. Signs can block out the scenery, disturb or even make people laugh. Danbury, CT has it's fair share of signs, these are just a bit more interesting than your average public message.
Some of Ethan and Lou's Weirdest Social Media Moments
There is weird, weirder and weirdest. Somewhere, miles beyond weirdest is the Ethan and Lou Morning Show on I-95. The show has had some crazy moments on and off the air. These are some of the Most Extraordinary things the guys actually filmed and posted to social media.
Virtual Tour of New Fairfield Summer Camp for Sale on Candlewood Lake
Camp Candlewood was a Girl Scout camp for many years in New Fairfield, CT. The camp sits on the shores of Candlewood Lake, the largest lake in the Nutmeg State. The Girl Scouts of Connecticut decided to sell the property along with Camp Katoya in Milford and use money from the sale to improve other Girl Scout facilities.