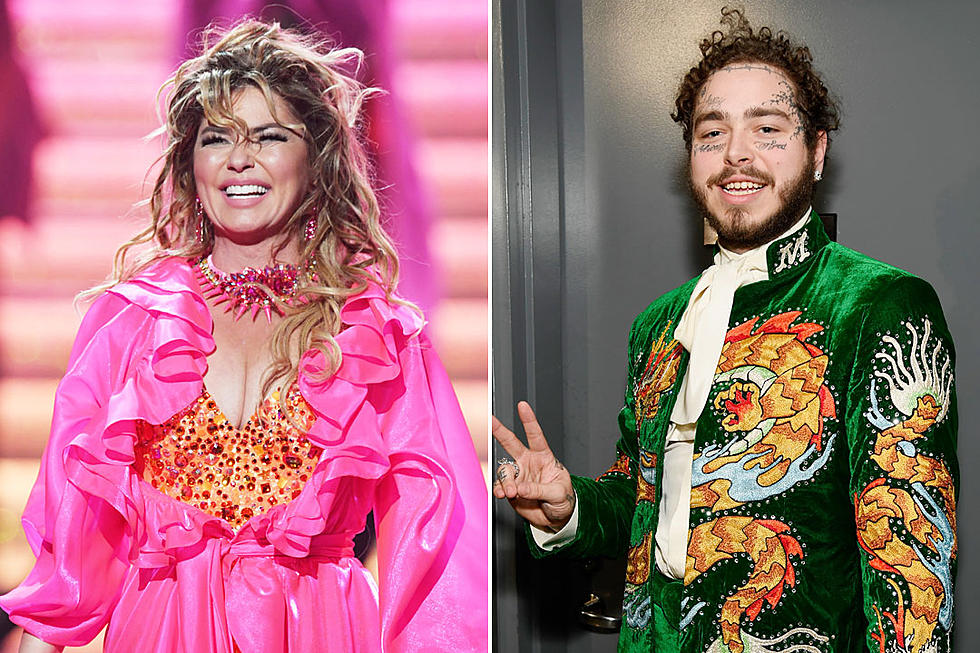 Shania Twain Wants to Collaborate With Post Malone — She Already Has the Song
Kevin Winter / Frazer Harrison, Getty Images
Shania Twain has her hopes set on a collaboration with rapper Post Malone.
In fact, the country legend says that she already has a song ready for Malone, if he agrees to work with her. "I've written a song for us already," Twain tells the Talk. "He doesn't know it yet. He knows now. So Post, I have a song for us."
Twain even worked in a snippet of Malone's hit "Rockstar" into the intro of her '90s medley, slowing it down acoustic and meshing it with hits from other artists, like Taylor Swift.
Proof Post Malone Is Already a Huge Shania Fan:
Malone has been known to be an outspoken fan of Twain and her music. He previously admitted that he plays her songs backstage on a regular basis as he amps up for his own shows.
At 54, Shania Twain hasn't slowed down in her career goals. She says she would also love to work with pop stars Janelle Monae and Lizzo.
"I went home and I actually wrote a song for the three of us," she reveals. "It's called 'Sisters' and I think we are all sisters in what we do, and it was a really great new friendship that we started. And so I went home and wrote that song, they don't know about it yet."
If she still has time after those, Twain also hopes to duet with pop star and former One Direction member Harry Styles. Styles regularly covered Twain's "Still the One" on his 2018 tour and is an avid fan of country music in general.
See Pictures From Shania Twain's Throwback 2019 AMAs Performance:
Shania Twain Fans Will Love Caylee Hammack!