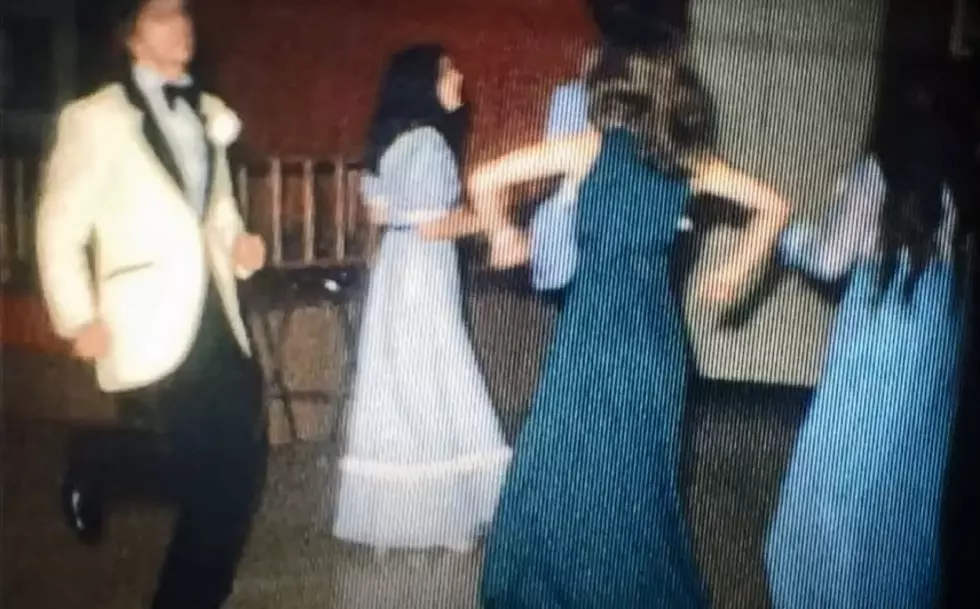 Sentimental Seventies – 1974 Danbury High Prom Video Makes the Rounds
Yuotube/Jeff Ginsburg
Prom videos are destined for dust.
While they seem important to shoot or be in, they end up sitting idle for a long time. They seem to end up in a pile of junk no one uses but won't throw away. These are difficult videos to get someone to watch, and if they weren't in attendance, it's nearly impossible. However, there is a point when they become interesting to all people, when they are almost 50 years old. 
A video as old as this one is a time capsule that is bigger than the place or the attendees, it's a brief trip in a time machine. The following video was posted to Youtube on June 18, 2022 and as I write this, it has 12 views. The short-film is titled "Danbury Connecticut High School Class of 1974 Senior Prom" and was uploaded by Jeff Ginsburg.
The video's description reads: "Class of 1974 Senior Prom at the Amber Room, Danbury CT Shot in 8mm with the soundtrack of the music of the time." 
Jeff also posted a video titled "Lunch Time With My Friends in High School 1974.
Fun Facts About 1974:
The Miami Dolphins were the Super Bowl champs.
The Oakland Athletics won the World Series.
The Philadelphia Flyers clinched the Stanley Cup.
The Boston Celtics won the NBA Championship.
The top song was "The Way We Were" by Barbara Streisand but it's important to note that there were many songs that better define the year better like: Rebel Rebel by David Bowie, Cat's In The Cradle – Harry Chapin,  Piano Man by Billy Joel.
Richard Nixon resigned his position as President of the United States of America in August of '74.
All in the Family was the #1 TV Show in America.
The Godfather II, Texas Chainsaw Massacre and Young Frankenstein all debuted in movie theaters in 1974.
Despite being in the midst of an oil crisis, a gallon of gas was $0.55.
Things Kids Did in the 80s That Would Spark Massive Outrage Today
Hilarious 80's Images from the Jefferson Valley Mall in Westchester
Wherever, there is money to be made, clever marketing will follow and the Jefferson Valley Mall had it in the 80's. The mall had become the setting of a Westchester, NY cable access TV show called "What's in Store." The products, fashion and mall culture were on display. Frank McNanty and Debbie Weiner were the hosts, and thanks to Youtube, these videos are still available today. These are Some of the Most Hilarious Images from The Jefferson Valley Mall in the 80's.
Ethan & Lou Before They Were A Duo