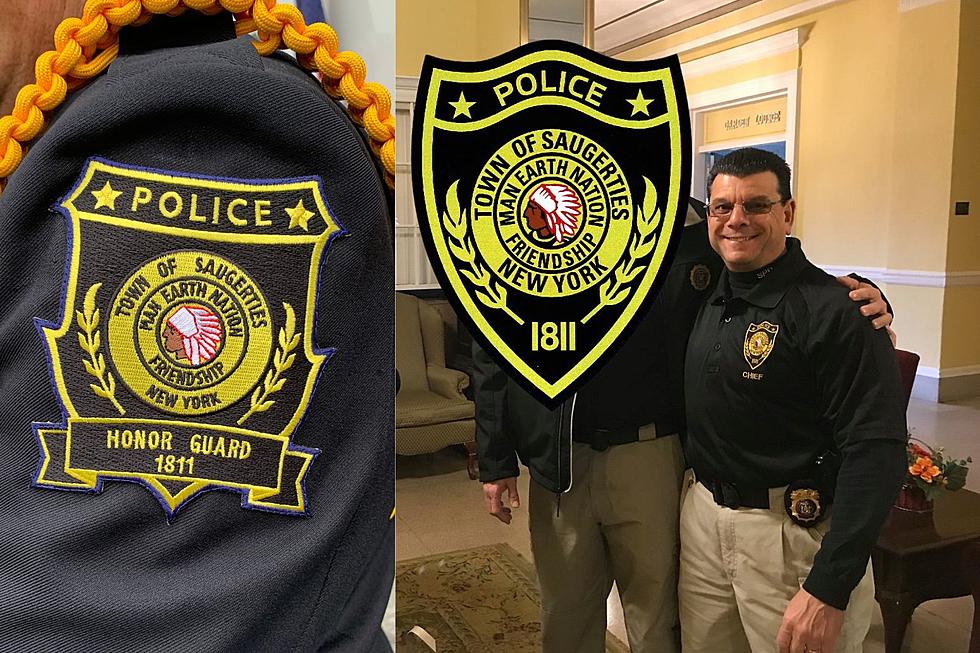 Police Chief Placed on Paid Leave in Saugerties, New York
Saugerties Police Department/Facebook
Saugerties Police Chief Joseph Sinagra was officially placed on administrative leave on Wednesday.
It's been a rough month for the Police Department in the Ulster County town of Saugerties. Earlier this month we told you how the New York State Attorney General's Office finished its investigation into the alleged misconduct by Saugerties Police Department (SPD) Officer Dion Johnson and recommended that he been terminated. Now it appears that the department has placed its chief on administrative leave.
Saugerties, NY Police Chief Placed on Leave
Saugerties town officials have confirmed that after an emergency town board meeting that they have voted unanimously to place SPD Chief Joseph Sinagra on paid administrative leave according to the Daily Freeman. The decision to place Singara on leave comes just a few days after he was sworn in as the 2023-24 president of the New York State Association of Chiefs of Police, the organizations 113th president.
Why Was Saugerties Police Chief Put on Leave?
Numerous rumors have begun spreading across Saugerties as to why Sinagra was placed on leave but as of now the reason or reasons haven't been made public but its clear that the chief is under investigation. Town Board member Zachary Horton was asked for comment on the Sinagra situation and told the Freeman "I'm not going to comment on an ongoing investigation" but did reveal that he town board did vote to hire former SPD police Chief Lou Barbaria, who held the same position until 2012. The town plans to pay Barbaria $50 per hour to operate the town police department compared to Sinagra's base salary of $114,826.
Town Supervisor Fred Costello also declined to comment but did say that there is an investigation underway to determine if the chief will return to the position or not. Once the towns investigation is concluded and its findings are made public we will update this article.
Emotional Goodbye: K9 Max's Final Walkout with the Saugerties Police Department
Supporters lined up to say goodbye to the K9 who was diagnosed with an aggressive form of cancer back in April.
100 Year Old Saugerties Cabin on the Esopus Creek
Barely listed for a month it appears that this creekside gem in Saugerties, New York may be already snatched up. At only 638 square feet you would expect it to go so fast but it looks like
126 Glenerie Road
has a sale pending. No wonder why, it is adorable and a perfect Hudson Valley waterfront getaway.