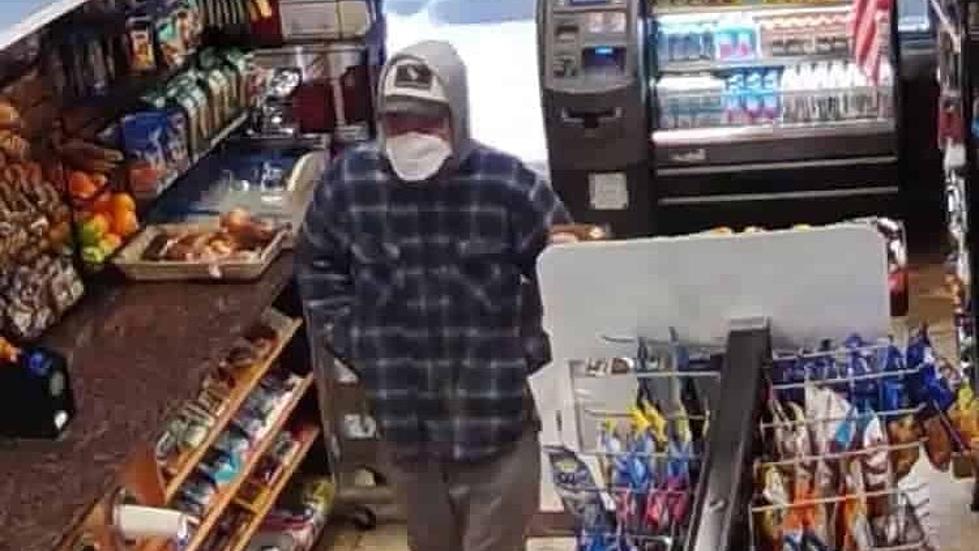 Putnam County Police Seek Public's Help in Identifying This Robbery Suspect
Putnam County Sheriffs Department
The Putnam County Sheriff's Department is seeking public assistance to identify and apprehend this robbery suspect.
Police say the suspect robbed the Gulf gas station Sunday morning on Route 9D near the Garrison school in Phillipstown, NY. Authorities say the man entered the gas station and robbed the clerk and fled on foot with an undisclosed amount of money.
I spoke with Putnam County Sheriff Kevin McConville on Monday (2/14/22) who said:
"We have dedicated our resources to identify and apprehend the individual responsible, while continuing to keep the public safe."
Officers from the Putnam County Sheriffs Department and NY State Police were dispatched to the area after receiving the call around 7:30 am. The Sheriff's Department is urging anyone with information to call 845.225.4300 with any tips.
When I heard about the robbery, my first thought was, where is Phillipstown? I grew up in Putnam County and don't ever remember hearing about Garrison or Phillipstown. I asked the Sheriff and he told me Garrison is a Hamlet of Phillipstown.
Upon further review, I found out that Phillipstown has a population of around 9,000 people and it's on the East side of the Hudson River. Garrison is also the home to Graymoor, the headquarters of a Franciscan friars and sisters of Atonement. The church used to be called St. John in the wilderness and was built in 1875.
You see, you learn something new everyday, growing up in Putnam County, I'd never heard of this place, I thought Putnam County was just Brewster, Patterson, Carmel, Mahopac and a few others but it's more vast than I ever imagined.
As for this suspect, I'm beside myself with the lack of respect for Super Bowl Sunday. Who robs (allegedly) a store on one of the great American holidays? Dude, respect the Super Bowl, if you insist on robbing a place, let's keep it away from historic football games, maybe rob the store on a Monday. This country has gone to hell.
It's also a dopey move to rob a small convenience store first thing on a Sunday morning. How much money could they have? Just enough to open is the answer.
The 4 Best Places to Get Punched in the Face in Danbury
6 of the Worst Intersections in Brewster, NY
Things Kids Did in the 80s That Would Spark Massive Outrage Today
5 of CT's Most Infamous Mugshots