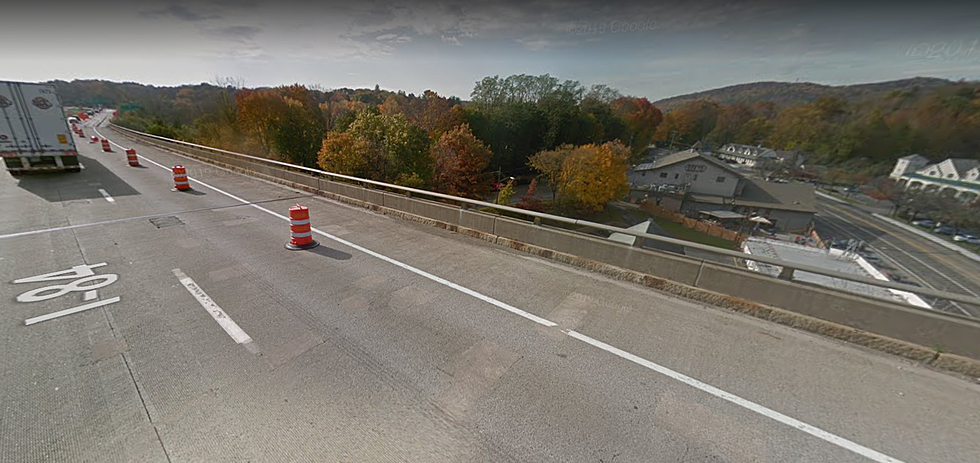 Police Save Man From Jumping Off I-84 Bridge in Brewster
Google
A police officer went "above and beyond the call of duty" to save a man who appeared to be ready to jump off a bridge on I-84 in the Hudson Valley on Memorial Day.
On Monday around 12:30 p.m., Putnam County 911 asked for any available Town of Southeast patrol to respond to a report of a man who parked his car on the westbound side of Interstate I-84 and was standing on the edge of the Veterans Memorial Bridge, holding a piece of paper.
The bridge goes over Route 6 in the Town of Brewster. Deputy Sheriff Kevin Osika and Sergeant Thomas Lee of the Putnam County Sheriff's Department responded.
Deputy Osika found the man with his arms raised, standing on the edge of the bridge and about to jump off the bridge, officials say.
Deputy Osika approached the man cautiously from behind and when he was close enough, he grabbed the man from behind and wrestled him to the ground, police say.
The 36-year-old man stated that he wanted to die and a suicide note was found in his possession, according to the Putnam County Sheriff's Office. The man was taken to Putnam Hospital Center for a mental health evaluation.
"Deputy Osika went above and beyond the call of duty, placing his own life at risk of falling off the bridge while wrestling to save the life of this individual," Lee said.