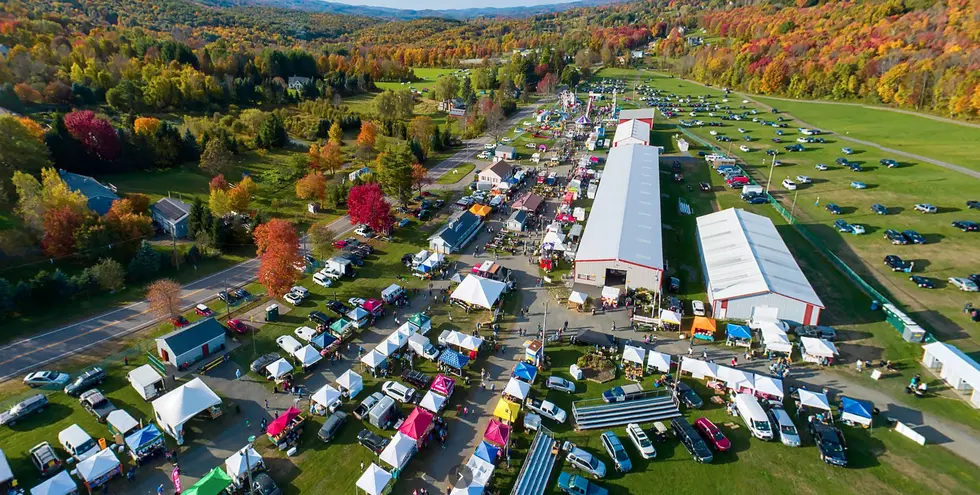 One Last Bethlehem Fair Food Truck Drive-Thru This Weekend
Google
I gotta hand it to the towns of Bethlehem and Morris, between the live events at South Farms in Morris, and the food truck drive-thru events at the Bethlehem Fairgrounds, this area led the state, if not the nation, in showing how to successfully pull off socially distanced live food and music events.
Enter your number to get our free mobile app
Obviously, South Farms and the Bethlehem Fairgrounds have the land necessary to pull things off. Good for us, right? Well, the cold weather approaches, and both of these great series of events are shutting down for the 2020 season. We just got word last week that the Planning and Zoning Commission of Morris has successfully shut down the concert series at South Farms after the scheduled shows run their course this month.
Well, they may have taken the music away after this month, but there's still one food event at the Fairgrounds, and it's this weekend, and I have the menu for the food trucks for you.
So, the final Bethlehem Fair drive-thru event is happening this weekend, Saturday and Sunday, October 17 and 18 from 11AM to 6PM, at the Bethlehem Fairgrounds on Main St. N - Rt. 61.
Some of the vendors and items that you can order from are Low n Slow, who will be serving up BBQ Pork and Chicken, Pulled pork, Mac & Cheese, and Cowboy Tacos. Dolly's Dogs n' Tots will be serving, you guessed it, dogs, tots, and Italian sausage grinders. The Chicken Shack will be bringing back their Poutine, Fried Pickles, Chicken tenders, and Fries. Landon's Fritters will be slinging the Funnel Cakes, Fried Dough, and their Famous Fritters. Grab a Baked Potato, covered in your favorite toppings from Classic Cuisine. Deb's Cafe will have classics like a Steak and Cheese Gzrinder, Onion Rings, Fried mootz, and Fried Oreos, and Ultimate Sundae will serve up their ice cream, Sweet Team Fresh Squeezed lemonade, and Root Beer Floats. Thanks for pulling these events off Core Events Planning, and the Bethlehem Fair Society, it gave us all a bit of normalcy enjoying your comfort foods.
9 of the Tastiest Connecticut Drive-In Restaurants