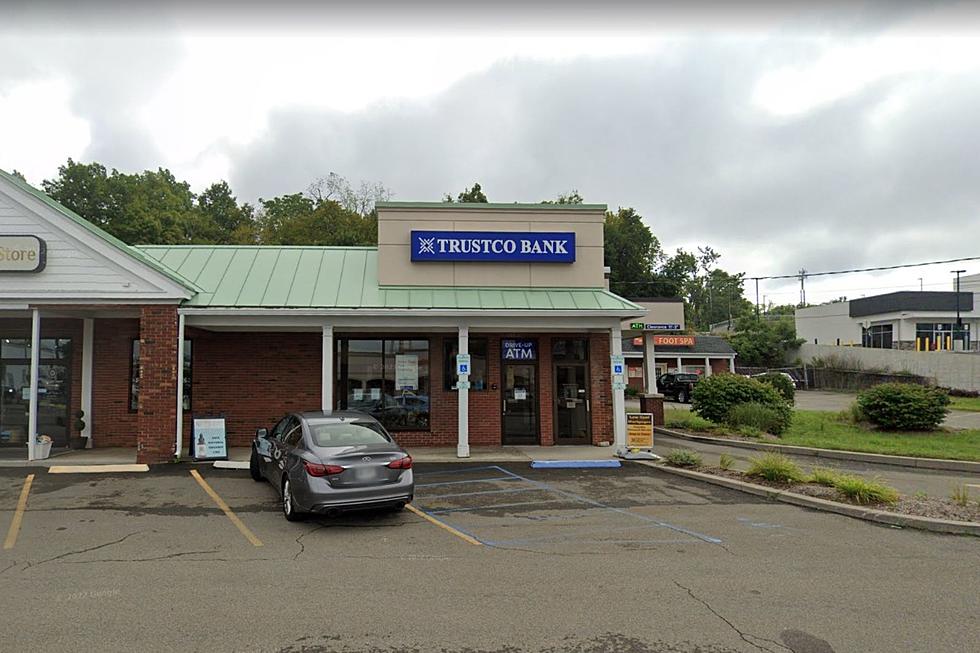 New York Man Arrested in Ulster Trying to Steal from Bank
Google Maps
A man was caught by police leaving an Ulster County bank with cash that was fraudulently taken from an account.
It was quite the scene outside of the Trustco Bank on Ulster Ave as Ulster County detectives along with special agents of Homeland Security arrested a Bronx man after he allegedly committed wire fraud and numerous bank scams while at the popular bank.
Here's What Happened in Ulster, NY
It was just after noontime on May 24th, 2023 when police were called to the Trustco Bank after bank employees contacted them that a man was at the bank allegedly attempting to withdraw money from a fraudulent account connected to illegal wire fraud according to News 10.
Police Investigate
After investigating police are alleging that 34-year-old Justice Amoh went to the bank in Ulster and presented bank employees with false identification and other forged documents while conducting a bank transaction. After noticing the attempted fraud, bank employees called the police to report and as they arrived on the scene Amoh was seen leaving the bank with the money he fraudulently withdrew.
Justice Amoh Arrested
As Amoh left the bank, he was approached by detectives and special agents, and asked to identify himself, when police say he reportedly falsely identified himself. He was subsequently arrested and is now facing multiple charges including, Two counts of second-degree forgery, Second-degree criminal possession of a forged instrument, and Second-degree criminal impersonation. Police said that the money Amoh illegally withdrew from the bank was seized and he was released with an appearance ticket that is returnable to the Town of Ulster Justice Court at a later date and time.
The investigation is still ongoing and when more information becomes available we will update this article.
Popular Kingston Restaurant For Sale
A look inside landmark Kingston Restaurant that's recently hit the real estate market.
Kingston Stockade District Restaurants
This is by no means a list of every restaurant in the Kingston Stockade District but we had to start somewhere. This is however a great sample of the variety you will find if you visit Uptown Kingston for your next meal.