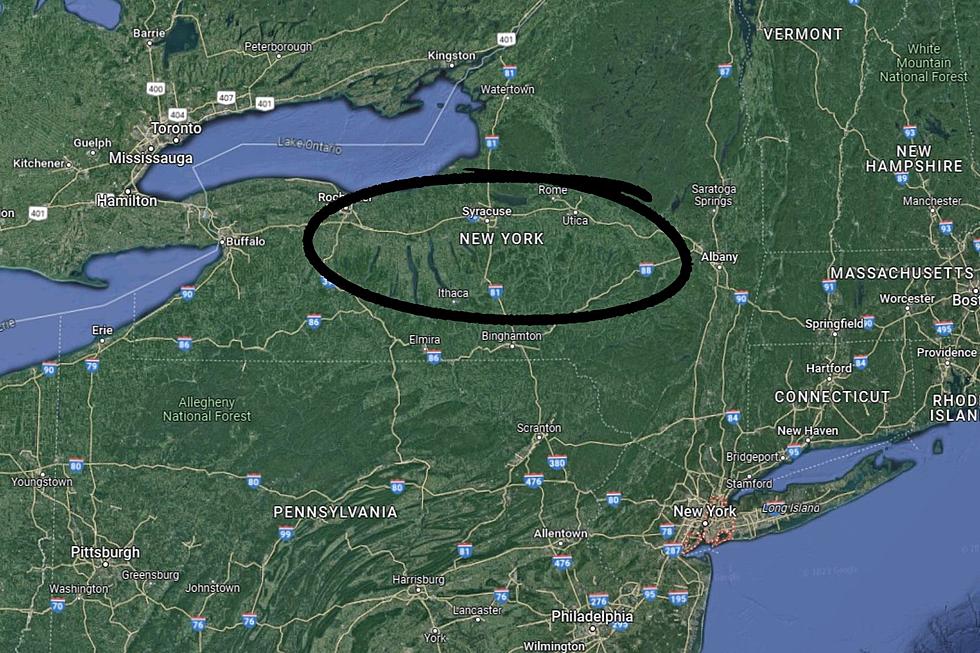 New York is One of the Worst States to do This
Google Maps
If you are planning to do this, you might want to rethink doing it in New York!
If you live in or have ever lived in the great state of New York, you already know that it can be a tough place to live. Outside of us paying ridiculous taxes and everything from rent, groceries, and gas costing more in New York than anywhere else, it may not come as a surprise to you that New York is now one of the worst states to do this.
New York is Now One of the WORST Places to Start a Business
We can now add New York to the list of states that are the worst places to start an LLC type of business according to the company Venture Smarter. New research done by the small business advice company now shows what states are the best and worst to start an LLC.
What is an LLC?
LLC stands for limited liability company according to the IRS, which means anyone who starts or is part of an LLC is not personally liable for the company's debts. LLC members are also required to include all profits and losses from the LLC on their personal tax returns, which can be a better way for some businesses to start up.
The U.S. States Ranked
Venture Smarter started the LLC project by ranking all 50 states against six factors necessary for starting up an LLC including LLC annual fees, LLC filing fees, average LLC agreement bid costs, advertising and publishing costs, tax climate index scores, and the number of small businesses per 100K residents. After using all factors they were able to give each state a score out of 100.
Where Did New York Land on the List?
Let's start with the good news, New York wasn't the worst place to start an LLC!! California was #1 with the new research showing that CA only scored 18.46 out of 100. It will cost new LLCs around $1950 for its first year. New York came in at #2 scoring 17.49 out of 100 with the total LLC startup costs in New York coming in slightly higher than California at $1,985. Delaware came in at #3 scoring 40.91 out of 100, with total startup costs of around $1,210.
Best States to Start an LLC
Venture Smarter research shows that Wyoming is the #1 state to start as they received a score of 96.12 out of 100. Wyoming is also the least expensive state to start up an LLC only costing $160 for the first year. Florida came in at #2 scoring 80.95 out of 100, with start-up costs for the first year in Florida costing $264. Coming in at #3 is South Dakota, which scored 84.78 out of 100, with total startup costs at $200.
If you are interested in starting an LLC in New York you can get more information on how to do it and the tax befits online here.
5 Hudson Valley Businesses We Would Miss Most if we Moved Out of Town
Five Hudson Valley businesses we would miss if we moved out of the area.
New York's New License Plates
New York's newest custom license plates celebrate various regions of New York.