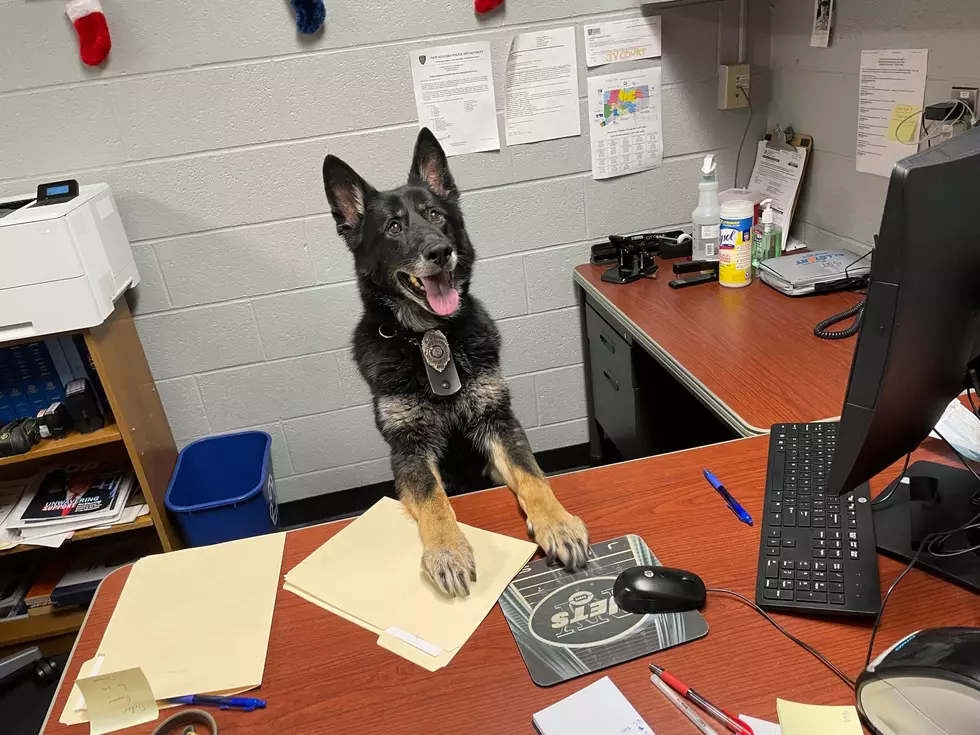 New Milford Police Department K9 Kira Barks 'I'm Retired': A Look Into Her K9 Career
New Milford PD
New Milford Police Chief Spencer Cerruto has taken to the New Milford Police Department's social media page to announce the retirement of K-9 Kira today.
Enter your number to get our free mobile app
Cerruto starts off the official announcement with a special commendation to Kira and her handler Sgt. LaFond for their decade of excellent service in helping to keep New Milford safe.
Chief Cerruto then goes on to list some of the major career highlights that Kira has amassed over the past decade and it's very impressive. Kira worked her entire career with the New Milford PD, and chalked up an impressive amount of drug busts. Kira has sniffed out stashes of cocaine, meth and marijuana, and in one special traffic stop that occurred on Rt. 67 in town, Kira alerted to a big stash of heroin that led to felony arrests.
Kira responded to a home invasion in progress in 2017 and put her life on the line when she helped the homeowner fend off a knife-wielding subject who was later apprehended and was sentenced to a 10 year prison term.
Back in 2012, Kira served with the Secret Service on Presidential Detail in Newtown after the Sandy Hook tragedy. Another career highlight came in 2018 when Kira was brought to Danbury in order to track down a troubled missing person who was found unresponsive with signs of a drug overdose. Luckily, Sgt. LaFond was able to administer Narcan.
After so many exciting days on the job, Kira will now retire with her best friend, Sgt. LaFond and his family, and hopefully the only thing that she will chase from now on is rubber balls and food scraps as they fly off of the LaFond dinner table. Thank you for your service Kira, you're a very good girl and we hope you enjoy your retirement.
LOOK: Just some of the photos that capture the historic year that was 2020