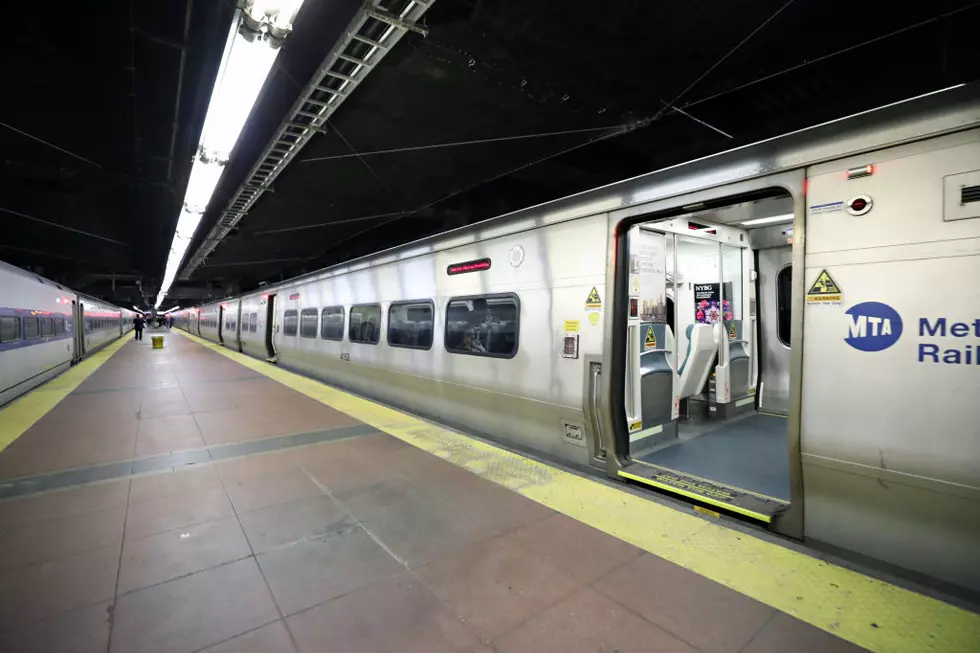 Metro-North Updates Its Guidelines As New York Re-Opens
(Photo by Cindy Ord/Getty Images)
If you're heading back to work in New York City, then get ready for some new guidelines set by Metro-North.
As Phase 1 of the re-opening gets underway in New York, and many city workers debate if they should return to taking the train or drive in to work, Metro-North has issued some new guidelines and restrictions that have been put into place to make commuters feel safe.
According to newstimes.com, since the coronavirus shut down just about all of New York more than two months ago, including a massive decrease in trains, the railroad issued a statement on Sunday detailing what is now becoming the new normal for commuter travel.
Here are some of the the new guidelines that went into effect on Monday (June 8):
Stations will be disinfected every 12 hours, and trains every 24 hours
Riders and employees must wear face masks, and should social distance, at least 6 feet or more where possible
Social distancing floor decals have been placed at some stations
No cash will be accepted at stations or on trains
Once you get into Grand Central Station there will be more guidelines:
The North entrance to the station will be closed
The shops on the lower level of Grand Central Station will be open, but restaurants will only be offering take-out, there will be no sit down dining
Restrooms will be have temporary locations on the main level, and will be re-opening on the lower level
Finally, the May 27 train schedule will stay in effect until June 11.
For more information and all the new guidelines, visit the MTA website.
Enter your number to get our free mobile app
READ MORE: Here are 50 ways you can improve your work from home lifestyle