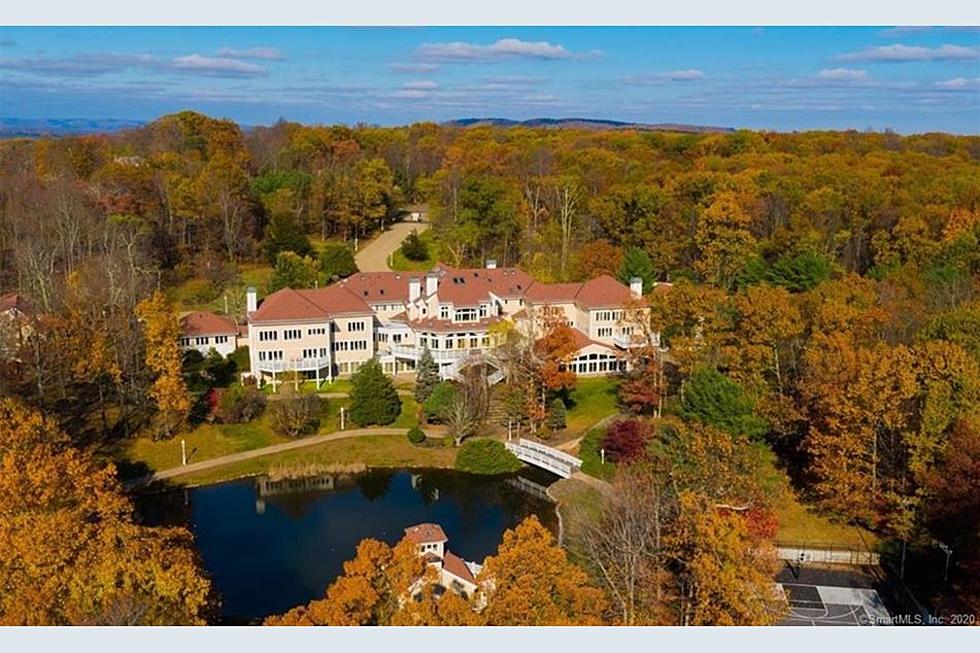 Look Inside the CT House That Both Mike Tyson and 50 Cent Lived In
Coldwell Banker
This is the Farmington. CT home once owned by both Mike Tyson and 50 Cent. The home is no longer on the market, selling to a Florida businessman for $2.9 million. 50 Cent purchased the house from Mike Tyson in 2004 for $4.1 million and apparently invested $6-10 million before first listing the house at $18.5 million in 2007. Yeah, 50 took a bath on the property but not before having some fun (we will come back to that) after you look around.
Look Inside The CT House That Both Mike Tyson & 50 Cent Lived In
For those of you of a certain age, you will remember the house was featured on the MTV reality TV Show "Cribs."
He had stripper poles all throughout his basement! Keep in mind, this was a revolutionary/controversial idea at the time. This was before pole dancing was a sport, exercise routine or mental health activity.
Remember, back when you could call things what they were? Like when "Goat Yoga" was stupid? When Kale was a vile hideous weed no one would put in their mouth? When people did not or could not call clothing "sustainable?" I'm pretty sure, given the right care, all clothing is sustainable. I've had a "Sprite" t-shirt for 20 years, I'd call that mighty sustainable.
Oh wait, I lost sight of what we were doing, the house, this is about the famous history of the house. "Iron" Mike Tyson lived there before he had legal/financial troubles due to spending that included these purchases:
Gave automobiles to 15 women you say? That must have been quite the run. Spent $400,000 on pigeons? I can't get there, not at all. To each their own, I'm not going to mess with Mike on the pigeons, have you seen what he's up to lately?
Mike Tyson and 50 Cent were not the only infamous owners of the home. According to Forbes, the house was originally built in 1985 for Benjamin Sisti. Sisti was the founder of the Colonial Realty Company. In 1995, Sisti was convicted of fraud in what the Associated Press described as "the biggest real estate scandal in Connecticut history."
Yes, this Connecticut mega-mansion/estate has many stories to tell and maybe more to come being that a "Florida Man" now owns it, Florida you say?
Enter your number to get our free mobile app
Danbury's Zombie Properties Are an Eerie Sight