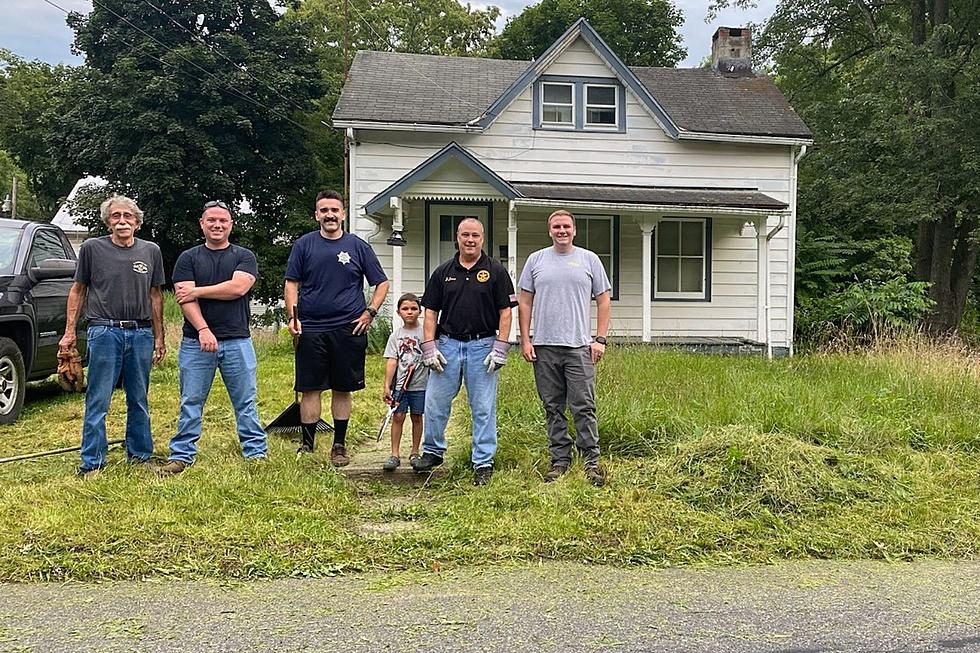 Ulster County Police Department Help Man in Amazing Way
Town of Lloyd Police/Facebook
A Hudson Valley police department went above and beyond to help out an elderly resident last week.
For many years the town of Lloyd Police Department has been known as one of the Hudson Valley's most likely towns to get pulled over by police in. Back before I learned that driving like an idiot has consequences I can recall getting pulled over at least 20 times in a year in the Highland, NY area. All well deserved...LOL! That was then, this is now as our friends in the town of Lloyd have shared that they have done something recently that has the whole town talking.
Welfare Check in the Town of Lloyd Ends in an Interesting Way
Most of us already know that Hudson Valley Police departments get called for a variety of reasons and issues, crimes, violence, and much much more, Many departments also are the ones that get called when someone needs them to do a welfare check on a friend or family member. A welfare check is when police will go to a person's residence to make sure they are OK. Earlier this week Lloyd Police posted a message on Facebook explaining that they received a call from someone who asked them to perform a welfare check in town and when they arrived they decided to do something different.
Lloyd Police Help Elderly Man in Unique Way
As officers arrived to perform the welfare check of an 80-year-old Highland resident they noticed that the man's lawn was extremely overgrown. As you can see above it appeared not to have been cut all season so after talking with the elderly gentleman (he was OK), police learned that his tractor was broken and he couldn't cut and maintain the lawn. So what did the police department do?
Later that day once work was done members of the police department, their family members, and a town council member went back to the man's house and cut his lawn for him,
"As a police department, we will always put our community first, especially our senior residents, and help any way we can."
What a great gesture by all involved in Highland!! Remember that the town of Lloyd PD will still pull you over if you are breaking the law in Highland...LOL...but they are also doing some great community work!! Well done!
5 Hudson Valley Businesses We Would Miss Most if we Moved Out of Town
Five Hudson Valley businesses we would miss if we moved out of the area.
A Tour of New Paltz
Some of our favorite and not so favorite things about New Paltz, New York.