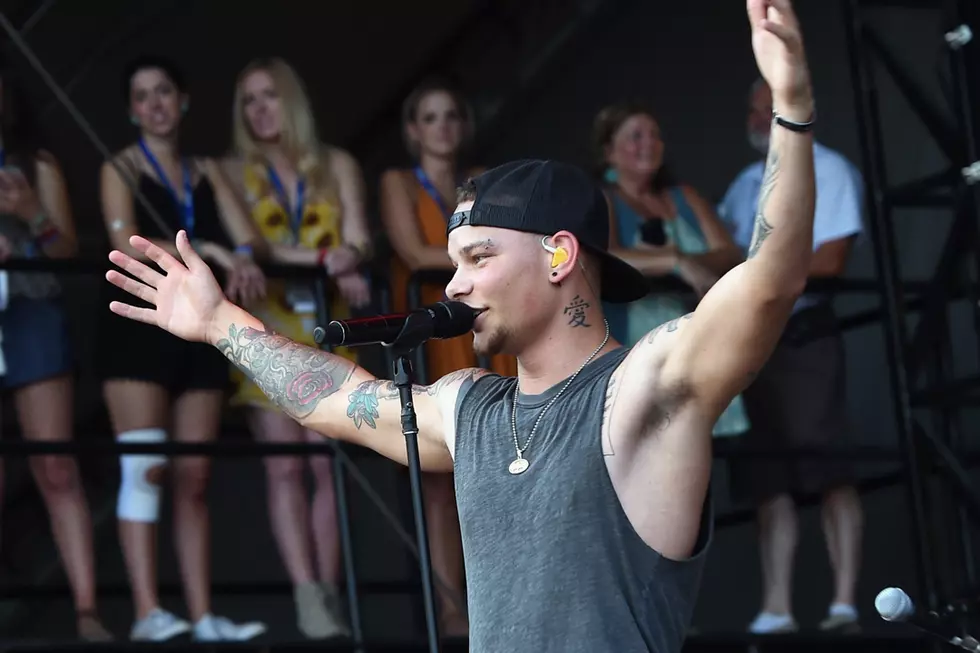 Kane Brown on How He's Grown Through Success: 'I Just Want to Help People'
Rick Diamond, Getty Images
Since his self-titled debut album dropped in December of 2016, Kane Brown has celebrated a No. 1 debut on Billboard's Top Country Albums chart, a Top 10 spot on the all-genre Billboard 200 and a platinum-certified single with "What Ifs" featuring Lauren Alaina. But in spite of all the success, Brown is still the humble guy from a small town in Georgia who is forging his own path.
As for what he feels he's learned about himself during this year of success? "I've learned that I don't take no as an answer. I'm very competitive, I'm very prideful. I just found that out," he says with a laugh. And through these few self-discoveries, the young singer believes he's evolved as a person. "I feel like I've grown a lot," Brown tells Taste of Country about his success over the past year. "I just want to help people, especially with the platform I'm on, I try and help people as much as possible."
Just one way he gives back to others is by always keeping the interest of his fans at the forefront, whether it's giving them new music or happily obliging when approached for a photo, even if he's fast asleep on a flight. "I found out I have patience," he says, adding that he "can't say no" when a fan asks for a photo, regardless of the circumstances. "I just like to see people smile."
The deluxe edition of Kane Brown dropped on Oct. 6 and features four new tracks, one of which is a duet with Chris Young titled "Setting the Night on Fire."
Take a Look at Kane Brown's Crazy Truck!
Kane Brown: The Taste of Country Photo Shoot