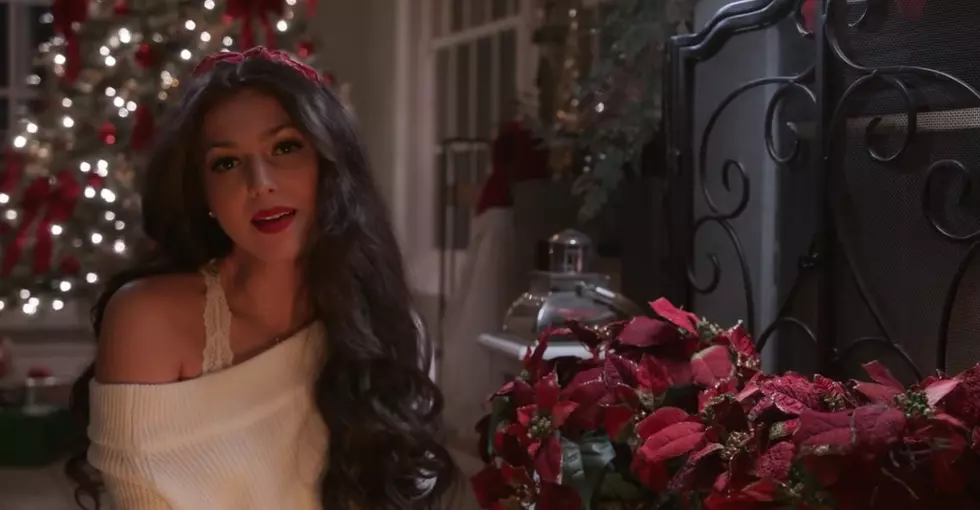 Jessica Lynn's Country Christmas Goes Virtual From Daryl's House
YouTube Video Image
It's her favorite show of the whole year, but this year due to the pandemic, Jessica Lynn's Very Merry Country Christmas goes virtual from Daryl's House in Pawling.
COVID-19 has hit everyone hard, especially performers who have had to put their careers on hold, but sometimes the show must go on even during a pandemic.
That's why tonight you can catch Jessica Lynn's Very Merry Country Christmas virtually from Daryl's House in Pawling.
I talked to Jessica about the show, which they always work so hard on, and even though she's disappointed they won't be at the Paramount in Peekskill, this virtual show is the next best thing.
"I was so sad, honestly even losing our world tour back in the summer was not as much of a heartbreak as losing the Christmas show this year. So I sat down with my band and we said that despite everything, we have to let the tradition live on, so tonight (Thursday 12/10) at 8 PM we are going to do the show virtually from Daryl's House. It's going to be broadcast on their Facebook and YouTube pages. We will also be taking virtual donations for Toys For Tots.
So I'm sure you're wondering how this virtual show will differ from previous years, Jessica explained:
"It won't be the big spectacle that everyone is used to, we're going to do our best in this live stream setting. I think Christmas and Holiday music is just so nostalgic and everyone attaches their own memories to the songs. Just hearing the music, and our band spreading some Christmas cheer, well it's important to us. I'm going to get there early and decorate the stage, our main goal is to give people who watch a little bit of holiday spirit".
Here's a sneak peak of Jessica and the band during rehearsal for the show:
Tickets for this virtual event are free, but there is a suggested ticket donation, and you can also use the link on her website at jessicalynnmusic.org to make a toy donation for Toys for Tots.
Check out Jessica Lynn's new Christmas song for 2020.
Enter your number to get our free mobile app
Lifetime Christmas Movie Inspired House in Connecticut