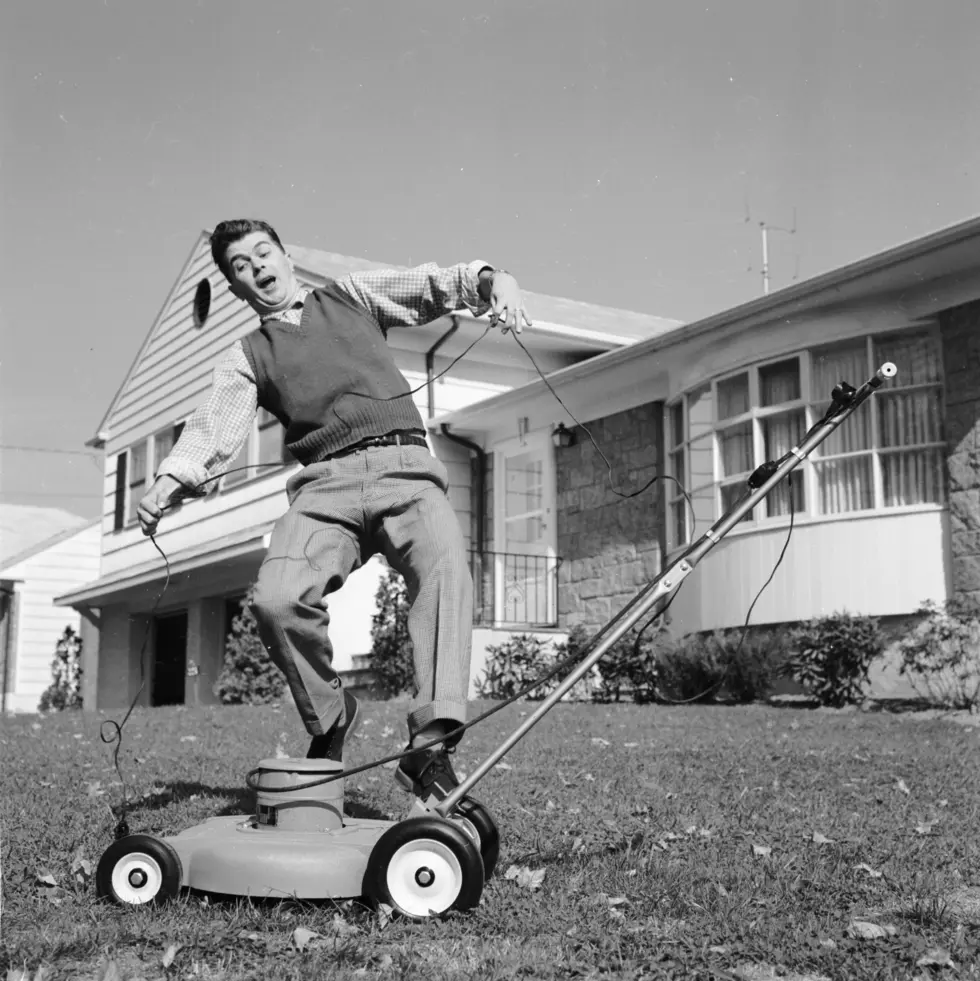 Is There a Law for How Early My Neighbor Can Mow Their Lawn in Connecticut?
Getty Images
You can probably guess why I ask this question, and you would be partially correct. It was 5:30 in the morning, and I hear a loud consistent noise startup that could only be my neighbor's P.O.S. lawnmower. It's okay this time because I was already awake.
The noise, that excessive noise a riding lawnmower, especially a P.O.S. lawnmower that my neighbor possesses can make. Is that necessary to be doing at 5:30 in the morning?  I mean, I know the sun is already kind of up this time of year, but most people are not. Keep in mind, this was the weekend too no less, a Saturday not long ago. I was able to overcome the ridiculous wall of noise and enjoy a little bit of sleep, but it was truly annoying and made me wonder about the legalities of such an act.
So, here we are with the question, is it legal to mow my lawn at 5 AM? More appropriately, could I have called the cops on my neighbor? I never would have, unless it became a complete and utter nuisance. The googling then took place and the top two results that were brought up definitely knew this type of situation and whether or not it's even good for your lawn to mow that early.
According to The Green Pinky, you need to consider those who live nearby, the health of your lawn, and local ordinances. Yes indeed, local ordinances. You may actually be breaking the law if you decide to fire up the ol' John Deere at 4 o'clock in the morning. Depending on your location, lawn care pros are not allowed to begin work till 7 or 8 in the morning. Those are not times that are optimal, they are times dictated by local ordinances to prevent a ton of noise at inappropriate times.
Not only is it possibly against the law, it's just not a good thing to do, mowing your lawn at 5:30 in the morning. Napa says, mowing that early is not healthy for the grass. They say that between 6 and 8 in the morning the grass is probably still full of dew and your mower will likely not cut it properly, ripping it, bruising it, and making it take longer to restore itself. Plus, it's not good for your lawn mower and could cause a possibly dangerous situation with slipping on the wet grass. Napa goes on to say that the best time to mow is between 8 and 10, much better than 5:30.
Now, what does your local ordinance say? Glad you asked that question. As of July 1st, 2022, the Department of Energy and Environmental Protection is no longer requiring municipalities to have their ordinances reviewed and approved. What that really means, I don't know, but I do know that pretty much everyone around the Danbury area is the same, as far as what time you can begin mowing and creating a lot of noise with work situations.
Noise ordinances break up each municipality into residential, commercial, and industrial zones and also into types of noise and decibel levels. It can be very complicated but the bottom line is, that 5:30 in the morning is too damn early to mow your lawn. It's not only bad for your lawn, it's against the law, and don't even get me started with leaf blowers. Bethel, New Haven, Bridgeport, and Waterbury say 7 AM is okay, while Danbury and Fairfield say 8 AM. Check them all, here.
10 of the Best Waterfalls in Connecticut
Connecticut Born Wall Of Fame, How Many Can You Name?
Test your knowledge and see how many of these Connecticut-born "famous" kids and young adults you can name. The answers are at the end.
New Fairfield's 2022 Candlewood Lake Boat Parade Set For July 15