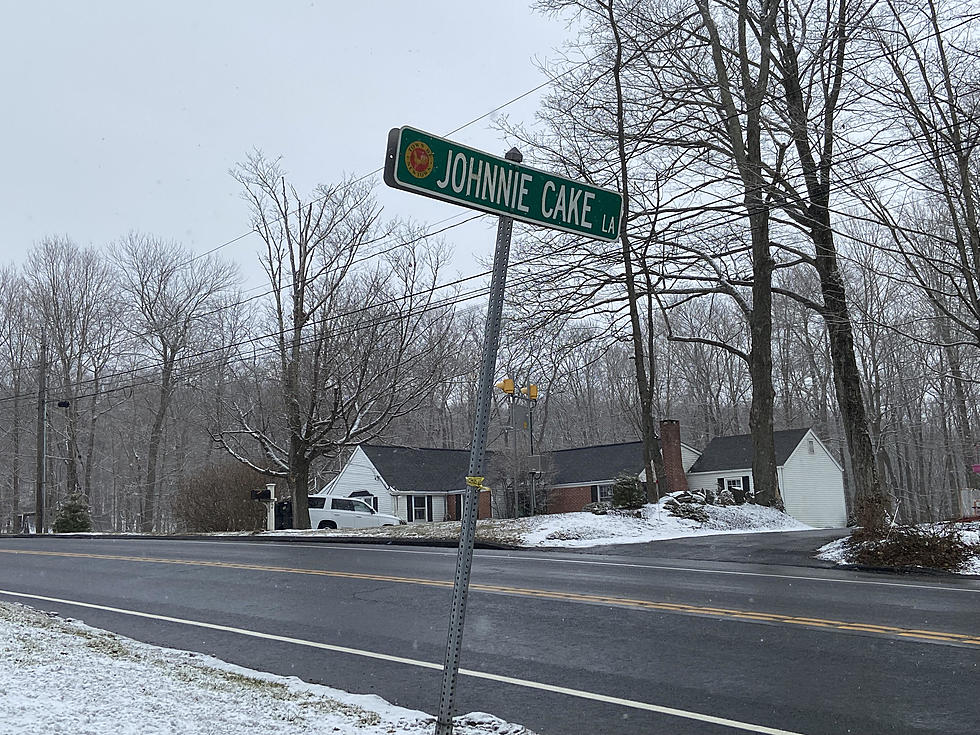 I Can't Pass Johnnie Cake Lane in Newtown and Not Think of 'The Sopranos'
Lou Milano
I'm told the Sopranos has found a new and younger audience thanks to an endless stream of podcasts dedicated to the TV Show.
Fox News is just one of the many media outlets who have dedicated an article to the subject of the demographic shift. Now, when you add the millennial fans to the Gen X'ers and Baby Boomers who watched the show when it originally aired, you've got a massive multi-generational reference crowd who "gets" a Sopranos reference.
And there is no fan of the show who could forget the "Johnny Cakes" episode. "Johnny Cakes" was the 73rd (overall) episode of the Sopranos and IMDB describes it this way:
"Vito considers starting a new life in New Hampshire, while Anthony Jr. looking for a purpose and finds it when he continues his pursuit of revenge against Junior."
It's Vito's life in New Hampshire that made the episode memorable for audiences, and it caused a groundbreaking social conversation around sexuality. SopranosFandom.com describes the episode in more detail, writing:
"Vito, pretending to be a writer named "Vince", spends more time at Jim's diner in New Hampshire. One evening, he witnesses Jim performing a heroic rescue of a young child while working as a volunteer firefighter and later compliments him on his heroism. Jim, who is revealed to also be a father, takes an interest in Vito's book and questions him about the lonely life of a writer. Meanwhile, Vito steals the cell phone of a fellow guest at his bed-and-breakfast and calls his wife Marie. She begs him to come home and tells him that Phil wishes to put him through "treatment" for Vito's homosexuality. Vito tells her not to trust Phil, and instructs her where to find $30,000 cash in the house. Marie puts their son on the phone, and Vito has a brief, pained conversation with him. Vito spends an evening with Jim and other firefighters at a local roadhouse. Later, after admiring Jim's motorcycle in the parking lot, Vito rejects his sexual advances. The two throw punches and Jim leaves Vito beaten."
The episode is called "Johnny Cakes" after the pancakes that Jim makes for Vito, Jim is also referred to as "Johnny Cakes." Jim and Vito would eventually become lovers and when the episode aired it caused controversy. The show shattered the social perception that a tough guy from the mob world had to be heterosexual.
The episode was viewed through a different lens when it aired in 2006, than it is today. For it's time, it was a watershed moment in storytelling, especially mob storytelling. While it grabbed headlines then, it should not have come as a surprise to fans of David Chase.
Chase is the creator of The Sopranos and has always pushed past social norms to tell more relatable and real life stories. "Johnny Cakes" was specifically written by Diane Frolov & Andrew Schneider but nothing ever aired with The Sopranos name on it, without the OK from Chase.
They are spelled different, there is the TV show episode "Johnny Cakes" and there is the road in Newtown "Johnnie Cakes Lane" but I cannot pass by the street without thinking of the historic episode of The Sopranos.
I've watched the entire series all the way through at least four times and it will forever be one of my all-time favorites. The initial pull for me was the mob story but that is not why you stay with The Sopranos. We look at these episodes and see characters like Tony, Christopher and so many others and see someone we know. The writing was so good and the characters so rich, we were all convinced we knew them.
WARNING: Language may not be suitable for children 
Images From Inside Fairfield Hills Psychiatric Hospital in Newtown
The 4 Best Places to Get Punched in the Face in Danbury
If Greater Danbury Towns Were Cars
5 of the Most Overrated Characters in the Disney Universe