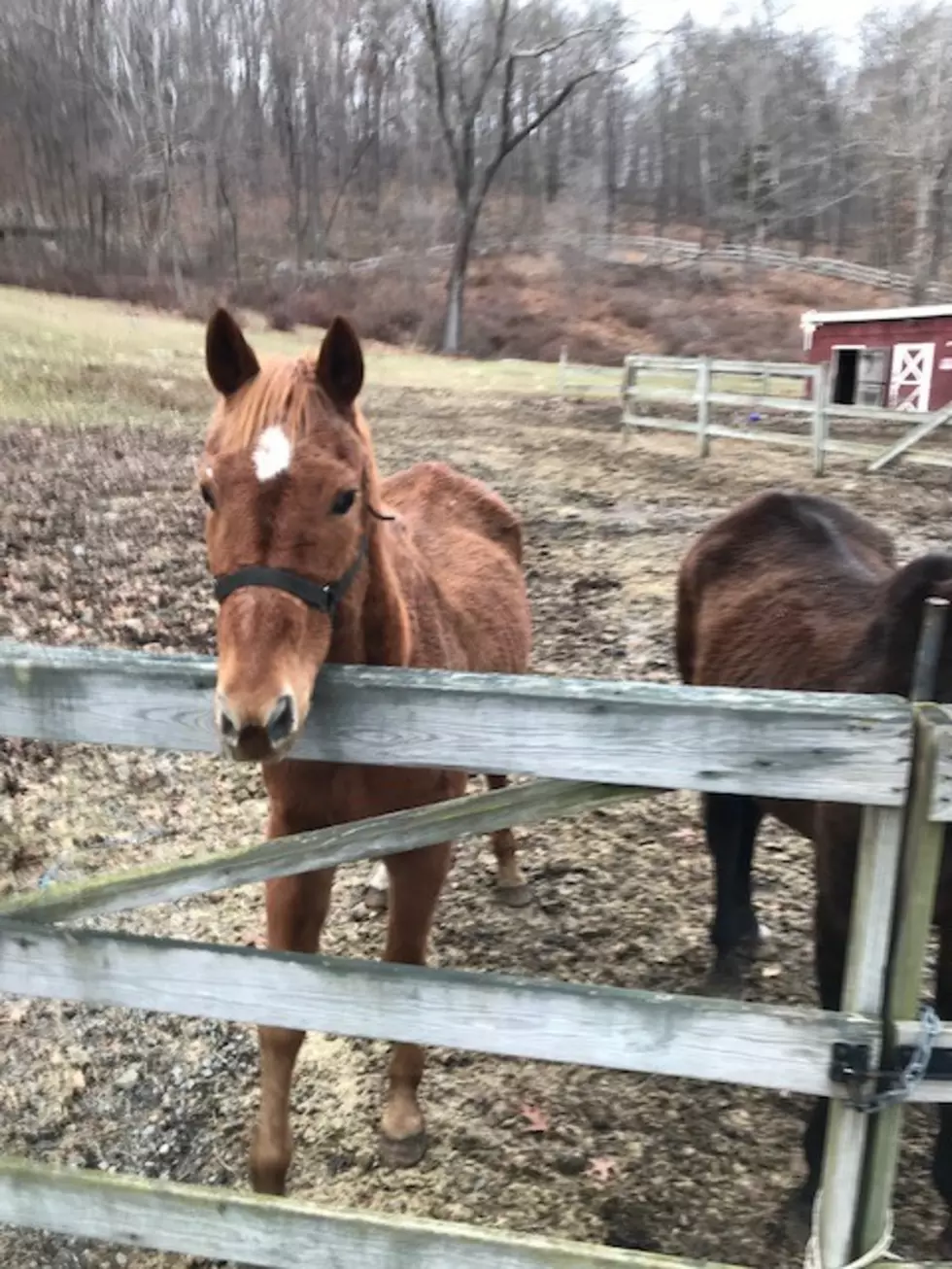 Putnam County Man Charged With 2 Counts of Animal Cruelty
Putnam County SPCA
A Hudson Valley man is accused of nearly killing thoroughbred horses.
Recently, Putnam County SPCA officers executed a search and seizure warrant at a home on Highland Road in the Town of Putnam Valley.
There officers found two extremely neglected, gelded, thoroughbred horses, according to the Putnam County SPCA.
The horses were severely emaciated and both would have died if they remained there much longer, officials say.
Equine veterinarians examined the horses and found them to be a 1 out of 5 on the equine body scale, which likens the horse's body type to severe emaciation, the Putnam County SPCA reports.
The horses had no grain, no grass to graze, filthy un-mucked stalls, feces-strewn
about the paddock and neglected and extremely unsafe conditions, police say.
On Christmas Eve, Putnam County SPCA officers charged Paul O'Dair of Putnam Valley with two counts of animal cruelty. O'Dair was arraigned in the Town of Putnam Valley Court and is currently being held in Putnam County Jail.
The horses were taken to a horse rescue where they are receiving further veterinary care.